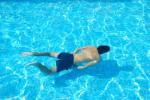 Where did the summer go? Here we are at the start of August and enjoying the (in Toronto) Simcoe Day long weekend.
Most people just know this weekend as a civic holiday but are not aware of its real name or purpose – To honour John Graves Simcoe, who founded the town of York, Upper Canada, which later became Toronto.
He was also the first lieutenant governor of the province of Ontario. So there you go.
Speaking of Simcoe… Many of us are heading up to Lake Simcoe and the surrounding areas of cottage country. Others will be enjoying all the festivities going on in, and around the city.
With that in mind here are our safety tip reminders:
Continue reading …