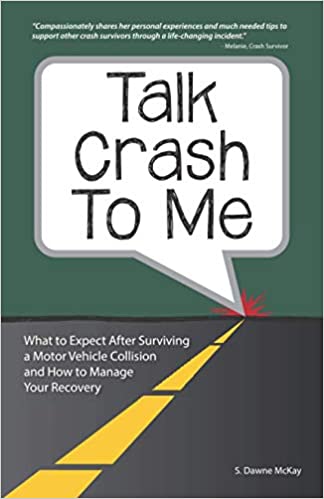 Every day on the evening news, we see reports of the daily carnage that occurs on our roads and highways.
If known at the time, reporters may mention if someone died on scene or later at hospital. Sometimes, first responders may describe injuries sustained as "life altering" but rarely do we hear of the aftermath of these motor vehicle crashes and how crash victims and their families are managing.
This is one of the reasons I was so delighted to connect with Dawne Mckay, founder of The Crash Support Network and a car crash survivor herself.
Dawne suffered multiple injuries, including a brain injury, in a horrific collision involving an 18-Wheeler truck. She, like all MVA victims, find their worlds turned upside down while trying to navigate life with disabling, life altering, injuries that can take years to recover from.
Continue reading …