David Hollingsworth
The Advocate Files on Top Lawyers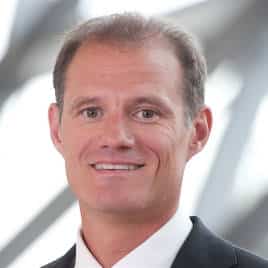 FIRM: David Hollingsworth & Associates
POSITION: Ottawa Personal Injury Lawyer
AREAS OF PRACTICE: Personal Injury Law
PHONE: 613- 978-9549
EMAIL: david@ottawainjury.ca
WEB: http://www.ottawainjury.ca
David Hollingsworth, principal of Ottawa Personal Injury Lawyers
, received a Bachelor of Arts (Hons) in French language and literature at Western University before earning a Bachelor of Laws from the University of Ottawa Law School in 1997.
His personal injury practice specializes in disability claims, motor vehicle accidents, slip and fall injuries, medical malpractice, accident benefits insurance claims, assaults, sexual assaults and historical sexual assault.
Mr. Hollingsworth has appeared at every level of court in Ontario, including the Superior Court of Ontario, the Court of Appeal for Ontario, arbitrations before the Financial Services Commission for Ontario, as well as appeals related to Ontario Accident Benefits.
He is regularly invited as a speaker for lawyers, law students and health professionals on the subject of litigation skills and developments in Ontario personal injury law. He appears regularly on television and other news agencies speaking on personal injury and legal matters, and to discuss personal injury compensation in Ontario, the rights of accident victims, safety, and Ontario insurance news.
Mr. Hollingsworth has been an active volunteer since 2009 on the board of directors' education committee for Reach Canada, an Ottawa-based non-profit, charitable organization dedicated to educating and informing persons with disabilities, lawyers, caregivers and the public about the rights and interests of persons with disabilities. It is also committed to ensuring that people with disabilities are provided with quality legal and social representation.
Mr. Hollingsworth is a member of the Law Society of Ontario, The Advocates' Society, The Ontario Trial Lawyers Association, The Ottawa Valley Brain Injury Association, the Canadian Paraplegic Association of Ottawa, and the County of Carleton Law Association.
He is a guest instructor at the University of Ottawa Faculty of Common Law and has also conducted mock trials with students for the Ontario Bar Association to teach them about the Canadian legal process.
David is listed in Top Lawyers as a leading Ottawa personal injury lawyer.
---

Posts by David Hollingsworth