Mitchell Rose – Mitchell Rose, PC.
The Advocate Files on Top Lawyers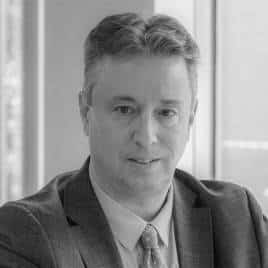 Mitchell Rose, principal of Mitchell Rose Professional Corporation, is an experienced mediator in Toronto for a wide variety of civil disputes, including employment law, neighbour disputes, business law, real estate disputes, debt enforcement, estate litigation, professional negligence, insurance law and personal injury. As of 2019, his law practice focuses exclusively on employment law (including negotiating severance packages, and preparing and reviewing contracts for employees, employers, and contractors), and (non-condo) neighbour disputes (including boundary issues).
Mr. Rose graduated with a Specialized Honours Bachelor of Arts in psychology from York University in 1990 before earning his Bachelor of Laws from Osgoode Hall Law School in 1993. In addition, he has received certificates in mediating disputes from the Harvard Negotiation Institute at Harvard Law School and in alternative dispute resolution (ADR) from the University of Windsor. He was called to the Ontario Bar in 1995. He has practised law in Toronto for more than 20 years, primarily as a general civil litigator. He appeared at all levels of Court and tribunals in Ontario.
Mr. Rose has been a working mediator since 2007 — covering all areas in which he has practised as a civil litigator. In recent years, in order to complement his growing mediation practice, he transformed his law practice from a litigator role to a Settlement Counsel: A lawyer focused on servicing his client's needs through negotiation and dispute resolution, as opposed to lengthy and expensive court battles.
Mr. Rose is designated as a Chartered Mediator (C.Med) by the ADR Institute of Canada, and is a former Director of the ADR Institute of Ontario. He is a member of the ADR Section Executive of the Ontario Bar Association and is a Fellow of the International Academy of Mediators.
Mitchell is listed in Top Lawyers as a leading mediator and Settlement Counsel in Toronto.
---

Posts by Mitchell Rose Include: