Access Denied: Legit Disability Claims Lost in Shuffle
The Advocate Files: Long-Term Disability Claims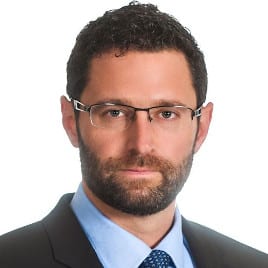 `
Access Denied: Legit Disability Claims Lost in Shuffle
Comment by: Paul Cahill – Toronto Long-Term Disability Lawyer at Will Davidson LLP.
People with legitimate disabilities are being denied long-term benefits because the system of filing and internally appealing insurance claims is convoluted and complex, says Toronto personal injury and medical malpractice lawyer Paul Cahill.
"The process of being approved for long-term disability (LTD) benefits is a time-consuming and frustrating one, and applicants need to know what they're up against from the outset," he tells us.
In Ontario, many employers' insurance packages include LTD benefits which replace employee wages if they become disabled, explains Cahill, a partner with Will Davidson LLP.
"Policies vary depending on the insurance company, but generally speaking, insurance provides wage replacement for employees who become disabled and are no longer able to do their jobs," he says.
Typically, when an employee has an accident or illness that renders them disabled, they file a claim to their insurance company that includes a physician's statement certifying they are unable to work, Cahill notes, adding that the insurance company often requires additional medical records to approve a claim.
"That's how the process begins for many people, and some get great support from their human resources departments, but some are navigating the system blindly," he says.
The legal threshold to determine entitlement for LTD is proof the claimant can't perform the regular activities of their job, Cahill says. Many claims are denied because the insurance company refutes that the injuries prevent the person from being able to work, Cahill says.
"If a person can't do the regular activities of his or her job, insurance typically pays the benefit for the first two years," he says. "To continue to receive benefits after that point, the tests get harder."
For instance, a truck driver who receives LTD benefits for an injury that prevents him from sitting for extended periods might be challenged by the insurance company to find a different line of work.
"Let's say the insurance company accepts he can't be a truck driver because he can't sit for long periods, but they think he could be a parking attendant, so his claim is cut off," Cahill explains. "In a number of the cases I've worked on people are obviously disabled and their doctors support that, but their claim for disability insurance is denied."
Something else Cahill has seen in his practice is that while claims are being disputed, people are forced to go back to work — while suffering with mental or physical pain — because they can't support themselves.
"Every month that goes by, the bills pile up, and the pressure becomes so intense," he says.
It's often at this point that people consider a legal remedy, but Cahill says getting some advice earlier in the process could save claimants from big headaches.
"People think seeing a lawyer is expensive, and they don't know most Toronto long term disability benefit lawyers will do these cases on a contingency basis," he says.
The struggle for insurance benefits has received a fair amount of media attention with injured veterans whose claims for physical and mental health impairments have been denied, Cahill says.
Nearly two years ago, Ontario's Auditor General Michael Ferguson slammed the eight-month wait ex-soldiers were forced to endure to simply find out whether Veterans Affairs would cover their mental health claims, reports CBC.
One veteran who served in Yugoslavia in 1992 and was later diagnosed with severe PTSD told CBC he didn't apply for disability payments because he was wrongly advised that he would not be entitled to them.
When claims are denied, insurance companies give claimants the opportunity to appeal the decision, but there's not enough transparency in that process, argues Cahill.
"People think when they are engaged in an impartial internal appeal process, but that's not the case," he says. "It's typically another person inside the insurance company reviewing the claim. That's confusing for people."
This and other articles / posts originally appeared on the now defunct advocatedaily.com. As expressed in writing by that website's owner, the articles / posts, part of a paid service provided by Advocate Daily, are the intellectual property of the lawyer and/or legal service provider who wrote, or for whom the article / post was written and they are free to use as they wish.
All articles / posts redeployed on Top Lawyers are done with the expressed consent of the professionals mentioned in said article / post.