Act Promptly if Injured on Municipal Property: Hollingsworth
The Advocate Files: Personal Injury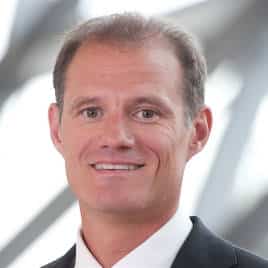 Act Promptly if Injured on Municipal Property: Hollingsworth
As the winter season approaches, people need to be aware of what is involved when filing claims for injuries if they are hurt in slip-and-fall incidents on municipal property, says Ottawa personal injury lawyer David Hollingsworth.
"While our cities do everything they can to keep our sidewalks clear of ice and snow, in the event that you do fall and hurt yourself, there are some things you should know." he says.
"Obviously, get medical attention," because injuries may not be immediately felt, says Hollingsworth, principal lawyer for David Hollingsworth, Ottawa Injury Lawyers. But, he adds, there is a short notice period outlined in Ontario's Municipal Act.
The Act offers a 10-day window for injuries, where the injured party is to notify the city of their intention to file a claim.
Many municipalities, including Toronto and Ottawa, host sites that allow plaintiffs to file a claim online. Others, such as Niagara Falls, require the claim to be made in writing and served in person or by registered mail. From there, a statement of claim must be issued with the court within two years of the date of the incident.
Slips and falls can occur on city property, such as sidewalks, roadways and paths because of icy or wet conditions, snow, or damage, Hollingsworth says. If injured in a slip-and-fall incident, he suggests gathering as much information as possible about the incident and location.
It's important to note the location, time and date, and the condition of the area — whether it had been treated with salt or sand, and if possible, take photos, Hollingsworth says.
This is information a lawyer can use to frame the claim, he says.
If the injury occurs on private property, the injured person must be able to show there was a foreseeable hazard, such as not placing salt on an icy area, Hollingsworth says.
"In making a claim against a municipality, the Municipal Act states that a municipality is liable for injury caused by snow or ice on a sidewalk in cases of gross negligence," he says.
The Act states a municipality is not liable for injury caused by snow or ice on a sidewalk except in cases of gross negligence.
"You have to show there was gross negligence on the part of the municipality," he says. "You have to demonstrate that either the policy they have in place wasn't adequate, or they didn't properly implement it."
However, Hollingsworth says there have been successful claims when the injury occurred on a heavily traveled pedestrian area "that they didn't get to after a storm."
Following the initial claim to a municipality, the plaintiff has a two-year time limit set out in the Limitations Act to launch a lawsuit, Hollingsworth says.
Injured parties should seek legal advice as soon as possible after the injury to ensure their rights are not being forfeited, he says.
Does this article speak to you? Was it helpful?
The points discussed above are from a lawyer that focuses his practice on personal injury law. If you or a loved one has been injured on city property in a slip and fall, or other type of accident, contact David Hollingsworth for a free, no obligation consultation.
View the profile of this Ottawa personal injury lawyer
This and other articles / posts originally appeared on the now defunct advocatedaily.com. As expressed in writing by that website's owner, the articles / posts, part of a paid service provided by Advocate Daily, are the intellectual property of the lawyer and/or legal service provider who wrote, or for whom the article / post was written and they are free to use as they wish.
All articles / posts redeployed on Top Lawyers are done with the expressed consent of the professionals mentioned in said article / post.