Addressing Emotions Key to Successful Employment Mediations
The Advocate Files: Employment Mediations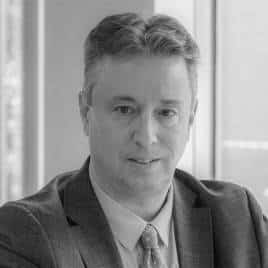 Addressing Emotions Key to Successful Employment Mediations
By Mitchell Rose
– Toronto Mediator and settlement counsel
All parties to employment mediations need to address the emotional nature of the dispute before they can hope to reach a settlement, Toronto mediator and settlement counsel Mitchell Rose tells us.
Rose, principal of Mitchell Rose Professional Corporation, says a dispute in wrongful termination cases outside of unionized environments often turns on the length of reasonable notice. However, he says arguments over where to draw the line can be unsatisfying for both sides — each party likely feels wronged by the manner in which the relationship between them came to an end.
"It's not enough to convert everything to a numbers game, where you look at the age of the plaintiff, the length of service and how much they made," Rose says. "If you don't deal with the emotional aspect in one way or another, then people can't engage in rational decision-making, which is what's necessary to achieve a settlement."
Whether acting as a mediator or as counsel to one of the parties in a session, Rose sees part of his job as "managing people's emotions."
"Let them vent, tell their story, and feel like they have been heard," he says. "By actively listening, and not interrupting, you can manage expectations and provide advice in a more effective way."
While most people can easily understand how a termination case can be emotional for the fired employee, Rose says the feelings of employers are often glossed over.
"Employers are people too. It's particularly common at smaller companies, where the owner may be less legally sophisticated and doesn't have a human resources person on staff, for the owner to be very angered when an employee takes legal action."
Even representatives of larger employers can take personal offence when faced with a lawsuit accusing them of wrongdoing, Rose says.
"It's increasingly common for employment actions to include allegations of breaches of human rights laws, such as age discrimination, which tend to evoke strong emotions," he adds.
Rose says that joint sessions, where each party is able to speak freely in front of the other, can provide a useful forum for both sides to feel heard, and sets the stage for a productive mediation.
However, with the popularity of joint sessions trending downwards, he says mediators should be prepared to allow parties to unload in caucus.
Rose says parties should also consider the emotional power of apparently small gestures during discussions.
For example, he says a verbal apology during the mediation or a promise to provide a reference letter to a former employee can dramatically increase the chances of a settlement in some cases, without adding anything to the cost.
Does this article speak to you? Was it helpful?
The points discussed above are from a lawyer that focuses his practice on mediation. If you require a Mediator in Toronto or Southern Ontario or wish to discuss how a mediator can help you, call Mitchell Rose for details.
View the profile of this Toronto Mediator in our listing of top Toronto mediators. In addition to his role mediating employment law disputes to bring opposing parties together, Mr. Rose also maintains a busy practice as a Toronto employment lawyer representing individual employees and employers.
This and other articles / posts originally appeared on the now defunct Advocate Daily. As expressed in writing by that website's owner, the articles / posts, part of a paid service provided by Advocate Daily, are the intellectual property of the lawyer and/or legal service provider who wrote, or for whom the article / post was written and they are free to use as they wish.
All articles / posts redeployed on Top Lawyers™ are done with the expressed consent of the Canadian lawyers and other professionals mentioned in said article / post.