Advantages of Tech Upgrades Outweigh Limitations for Firms
The Advocate Files: Injury Law | The Modern Law Firm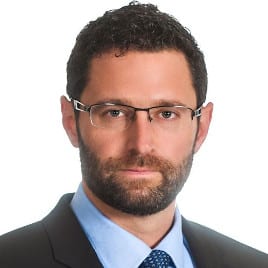 `
Advantages of Tech Upgrades Outweigh Limitations for Firms
Comment by: Paul Cahill – Toronto Personal Injury Lawyer at Will Davidson LLP.
It is exciting to update your law office with the latest high-tech gadgets, but cutting-edge technology also offers the added bonus of increasing productivity in your practice, while reducing overhead, Toronto personal injury and medical malpractice lawyer Paul Cahill writes.
As Cahill, a partner at Will Davidson LLP explains, he recently custom-built a powerful computer in his office, fitted with dual, high-definition displays, which "transformed my daily grind as a personal injury lawyer into a high-tech multi-tasking delight of modern efficiency."
With the exception of discoveries, mediation, pretrial and trial, however, Cahill explains that the core daily activity of a personal injury lawyer is dealing with paper and communicating. In this context, he says the implementation of a paperless law firm is not without practical limitations.
"Everything has to be scanned and organized. You need to be able to comfortably read and markup documents electronically (without a real highlighter and sticky tabs). We definitely have the technological capability to scan, text recognize and store large volumes of documents electronically.
"Where we fall behind is on ease of exchange while out of the office and comfort in managing this data on a screen as opposed to with our hands. What if you don't have Wi-Fi for example? What if you only want to send a small part of a series of larger documents embedded in a single file? Those of us that have been at 'e-discoveries,' where everyone is essentially paperless, know the distraction of technological hiccups that seem to inevitably unfold and cause delay and distraction."
Cahill suggests dealing with these limitations by using a third-party company for cloud access in order to share large volumes of documents, and by using a dual monitor system to review electronic documents.
"It is simply too frustrating to be constantly minimizing and maximizing windows as you try to read documents while also trying to draft correspondence, pleadings, memos, etc. Having one display dedicated to reading electronic documents and the second for your other work is essential," he writes.
In addition to the usual means of communicating with clients and opposing counsel — in person, on the telephone, by written correspondence and by email — Cahill says he now also communicates via text message, Facebook instant messenger, Skype and LiveChat.
Simply put, the personal injury law practice of the future, he writes, will involve everything, everywhere, right now.
"Imagine, rather than having authorizations signed for release of information from third parties and sending out written requests for information (and then waiting weeks or months), your client simply electronically authorizes you to access their electronic health, employment and/or tax records," says Cahill.
"Now you instantly have these records on your computer, laptop, or mobile device and can just as easily disclose them to opposing counsel or expert. All without a single printed page, stamp, courier or administrative assistant."
This and other articles / posts originally appeared on the now defunct advocatedaily.com. As expressed in writing by that website's owner, the articles / posts, part of a paid service provided by Advocate Daily, are the intellectual property of the lawyer and/or legal service provider who wrote, or for whom the article / post was written and they are free to use as they wish.
All articles / posts redeployed on Top Lawyers are done with the expressed consent of the professionals mentioned in said article / post.