After-Hours Mediation Provides Fewer Distractions, More Flexibility
The Advocate Files: ADR / Mediation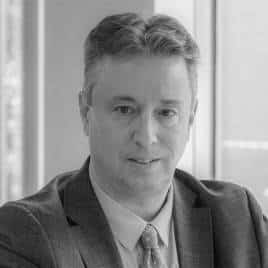 After-Hours Mediation Provides Fewer Distractions, More Flexibility
If mediation is touted as a fast, effective and creative alternative to litigation, it shouldn't continue to be confined to court hours, Toronto mediator and settlement counsel Mitchell Rose says.
"Offering mediation services outside of Monday to Friday, 10 a.m. to 5 p.m. is about being more consumer-friendly, flexible and realistic," says Rose, principal of Mitchell Rose Professional Corporation.
"There are a variety of people who have booked mediations with me after business hours or who have expressed interest in doing so," he says. "For example, a dispute involving a non-profit organization where the volunteer board work during the day."
Rose says the status quo started to develop in the 1990s when mandatory mediation came into play in Toronto.
"The minimum was three hours of time or a so-called half day. If you were going to do a morning mediation, people were just so used to court beginning at 10 a.m. so they would start mediations at the same time.
"There's no need for that. Even if people don't want to conduct mediations in the evenings or on weekends, why not just start them earlier in the day? People think nothing of having business meetings, networking events or professional development courses that start at 8 a.m. or earlier," he notes.
By starting earlier, Rose says parties give themselves time to get more done as well as leave room in case the mediation goes into overtime, which happens quite often.
He says despite some people thinking they or others might be too tired or stressed at the end of the day or early in the morning to have a productive mediation, he finds that's not the case.
"Different people are more productive at different times of day, like night owls, for example," Rose says, pointing to Daniel Pink's insightful book When: The Scientific Secrets of Perfect Timing.
"In addition, mediating outside of business hours has fewer outside distractions as parties don't have to be concerned or focused on other matters that consume most of the workday, such as checking emails, calling the office, meetings, etc.," Rose says.
By filling the niche of after-hours mediation, he says he's not suggesting that lawyers or mediators should work sustained longer hours.
"Mediating after hours and a balanced lifestyle are not mutually exclusive," Rose says. "A mediator who is working an evening can make arrangements so that they might have the next day off or maybe they're not doing something work-related until the afternoon. Certainly, that's been my practice."
This and other articles / posts originally appeared on the now defunct Advocate Daily. As expressed in writing by that website's owner, the articles / posts, part of a paid service provided by Advocate Daily, are the intellectual property of the lawyer and/or legal service provider who wrote, or for whom the article / post was written and they are free to use as they wish.
All articles / posts redeployed on Top Lawyers™ are done with the expressed consent of the Canadian lawyers and other professionals mentioned in said article / post.