Backlogs Expected as Licence Appeal Tribunal (LAT) Starts Hearing Cases
The Advocate Files: Personal Injury Law | Licence Appeal Tribunal Starts Hearing Cases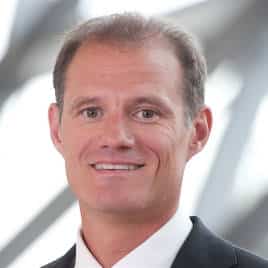 Backlogs Expected as Licence Appeal Tribunal (LAT) Starts Hearing Cases
With comment from Ottawa Accident Lawyer – David Hollingsworth
Major changes underway in Ontario's handling of accident benefits claims will have a significant negative impact on injured victims navigating the auto insurance system and for those who are catastrophically injured, says Ottawa personal injury lawyer David Hollingsworth.
As of April 1, 2016, accident benefit arbitration applications are to be sent to the Licence Appeals Tribunal (LAT) instead of the Financial Services Commission of Ontario (FSCO), says Hollingsworth, principal with Ottawa Personal Injury Lawyers.
Further changes were made in relation to Ontario's Statutory Accident Benefits Schedule (SABS) for accidents that occur on or after June 1, 2016, which include the following:
Catastrophic limits have been reduced to $1 million combined for medical/rehabilitation and attendant care, from $2 million.
Medical/rehabilitation and attendant care benefits for non-catastrophic injuries are to be combined totaling $65,000, reduced from $86,000.
Medical/rehabilitation benefits for non-catastrophic injuries are limited to five years instead of 10 years.
The six-month waiting period for non-earner benefits is eliminated, but the non-earner benefits will only be available for two years.
The "catastrophic impairment" definition has been changed in such a way to reduce access to benefits and create statutory delays for those in need.
These latest changes consist primarily of further substantial cuts to the basic medical and rehabilitation necessities for accident victims in Ontario, Hollingsworth tells Top Lawyers. "These cuts will be devastating for many accident victims and will likely result in a significant strain on our public health care system," he says.
"The transition to LAT from FSCO is not going to be easy either. We are expecting backlogs."
Hollingsworth says the majority of FSCO mediators who developed a specific expertise in the area of managing accident benefits claims did not transfer over to the Licence Appeals Tribunal.
"In other words, knowledge and expertise will be lost in the transition," he says.
While the process of disputing claims will change, those with the most severe injuries — such as brain or spinal trauma as a result of a car accident — will be the worst impacted, he says, with the total amount available reduced by half.
"It appears as though applicants suffering from catastrophic impairments will be impacted the most by this legislation," he says.
This and other articles / posts originally appeared on the now defunct advocatedaily.com. As expressed in writing by that website's owner, the articles / posts, part of a paid service provided by Advocate Daily, are the intellectual property of the lawyer and/or legal service provider who wrote, or for whom the article / post was written and they are free to use as they wish.
All articles / posts redeployed on Top Lawyers are done with the expressed consent of the professionals mentioned in said article / post.