Backyard BBQ / Party Liability Suits Not a Perfect Pairing
The Advocate Files: Personal Injury Law | Backyard BBQ Party Liability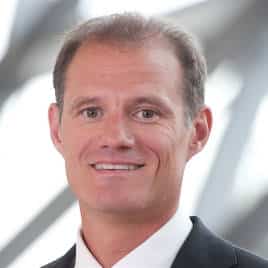 Backyard BBQ Party Liability Suits Not a Perfect Pairing
With comment from Ottawa Accident Lawyer – David Hollingsworth
Backyard barbecues and pool parties are the perfect way to cap off the summer, but hosts need to be mindful of the legal obligations when they invite guests to their homes, says Ottawa personal injury lawyer David Hollingsworth.
"When people host a family reunion or have friends to the cottage for a weekend of water skiing, they don't tend to think about potential accidents>, but they happen, and they open us up to liability," he tells Top Lawyers Canada.
Hollingsworth, principal of Ottawa Personal Injury Lawyers, points out that summer fun often takes a tragic turn in the form of children drowning or catastrophically injured in neighbours' pools, impaired guests crashing their cars and cottagers sustaining serious injuries following boating accidents.
"Every year we see accidents happening at the cottage and around pools," he says. "When you host, you have a responsibility to ensure you don't over-serve alcohol. If you have a pool, you're responsible to ensure the children are kept safe. If there's an uneven tile on the step and someone trips on it and breaks their wrist, you're liable."
The Occupiers' Liability Act states that the property has to be reasonably safe, and that the occupier can be held liable if someone sustains an injury due to negligence. Common sense is the best rule of thumb to mitigate risk, Hollingsworth says.
"Let's say you have your friends over to build a deck, and one of your buddies smashes his hand with a hammer because you over-served him, he could sue," Hollingsworth says.
People frequently dismiss the idea that a friend or relative would sue them, but if someone sustains a serious injury due to the negligence of another, they deserve to receive compensation, says Hollingsworth. Under the Ontario Liability Act, Hollingsworth's firm secured a settlement of $275,000 for a 17-year-old boy who suffered chemical burns and damage to his eye after attending a neighbour's party.
Alcohol is a mainstay at backyard parties, but it also presents significant risk from a legal standpoint, notes Hollingsworth. He suggests hosts encourage responsible consumption by serving a variety of non-alcoholic alternatives and if a guest overindulges, they should be cut off immediately.
"It can be awkward when a guest has had too much to drink and they insist on driving, but your responsibility to protect your guest is more important than any awkwardness," he says. "If you host a party and your over-served guest drives away and gets in an accident, you may, under certain circumstances be held responsible. This duty to guests may be even greater if the backyard party is a work-related function."
Does this article speak to you? Was it helpful?
The points discussed above are from an Ottawa personal injury lawyer that focuses his practice on personal injury and disability law – Including seeking compensation for people hurt in backyard or cottage accidents in Ontario. If a loved one has been hurt in a pool or diving accident, BBQ or fire pit, trampoline or any other mode of injury at a cottage o backyard party, you may be entitled to compensation from the property owners insurance. Contact David Hollingsworth for a free, no obligation consultation.
View the profile of this Ottawa injury lawyer
This and other articles / posts originally appeared on the now defunct advocatedaily.com. As expressed in writing by that website's owner, the articles / posts, part of a paid service provided by Advocate Daily, are the intellectual property of the lawyer and/or legal service provider who wrote, or for whom the article / post was written and they are free to use as they wish.
All articles / posts redeployed on Top Lawyers are done with the expressed consent of the professionals mentioned in said article / post.