Benefits to Hiring an Out-of-Town Mediator: Rose
The Advocate Files: ADR / Mediation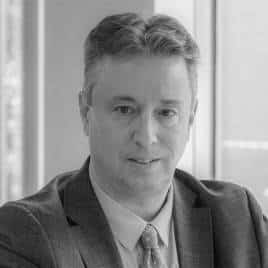 Benefits to Hiring an Out-of-Town Mediator: Rose
Toronto mediator and settlement counsel Mitchell Rose regularly travels throughout Southern Ontario to provide cost-effective mediation services, and says there are advantages to hiring an "outsider."
"While our firm hosts mediations for no additional charge at our North York location, we realize that it's not always convenient," says Rose, principal of Mitchell Rose Professional Corporation. "ADR has to be more consumer-friendly and flexible, so I'm more than happy to travel across the province."
He says that some of his off-site work involves going to clients' offices or other facilities in the Greater Toronto Area. But he loves traveling to London, Kingston, Ottawa, Barrie, and other Ontario cities.
"There can be benefits for lawyers in one city hiring a mediator who is from outside of their legal community," says Rose, who provides legal, mediation and settlement counsel services for a wide range of civil disputes, including employment, commercial, personal injury, estates, and other matters.
"Because we are unlikely to have conflicts, and we don't share the same histories or know many of the same people, being an 'outsider' helps solidify the perception of our neutrality," he adds.
"People also like the fresh perceptive that an out-of-town mediator can give. As well, they often appreciate being able to save the time and cost of travel to the mediator's city."
In addition to being flexible with travel, Rose is also open to mediating after regular business hours.
"ADR shouldn't be confined to a specific place or set of hours," Rose says. "It's about being more realistic and responsive to the needs of the people who require our services. It also helps that I happen to love road trips!"
Does this article speak to you? Was it helpful?
The points discussed above are from a lawyer that focuses his practice on mediation. If you require a Mediator in Toronto or Southern Ontario or wish to discuss how a mediator can help you, call Mitchell Rose for details. In addition to his role mediating employment law and other disputes to bring opposing parties together, Mr. Rose also maintains a busy practice as a Toronto employment lawyer representing individual employees and employers.
View the profile of this Leading Mediator in Toronto
This and other articles / posts originally appeared on the now defunct Advocate Daily. As expressed in writing by that website's owner, the articles / posts, part of a paid service provided by Advocate Daily, are the intellectual property of the lawyer and/or legal service provider who wrote, or for whom the article / post was written and they are free to use as they wish.
All articles / posts redeployed on Top Lawyers™ are done with the expressed consent of the Canadian lawyers and other professionals mentioned in said article / post.