Broad Exposure to Legal Tasks Key for Articling Students
The Advocate Files: Personal Injury | Broad Exposure to Legal Tasks Key for Articling Students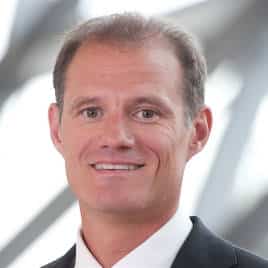 Broad Exposure to Legal Tasks Key for Articling Students
With comment from Ottawa Accident Lawyer – David Hollingsworth
Articling students should be exposed to as many 'real-world tasks' as possible during their time with a law firm — including everything from client meetings, conducting research, preparing an examination for discovery, and simple motions or matters for small claims court, Ottawa personal injury lawyer David Hollingsworth tells Top Lawyers.
When it comes to personal injury cases in particular, Hollingsworth, principal with Ottawa Personal Injury Lawyers, says articling students can often react more quickly when it comes to preserving evidence or investigating a scene.
A slip and fall accident during the winter, for example, may require photos and measurements of where the fall occurred, or checking if any warning signs are up in the area.
Another critical skill for articling students, Hollingsworth says in the article, is gaining confidence in client management.
"I think one of the great pitfalls is that if you're starting out on your own or at a small firm, you're so concerned about getting work that you might let clients run roughshod over you or push you around, and there are certain clients that might try to take advantage of a junior lawyer to do just that," he says.
"You hope that the student leaves with a level of confidence with client management that they aren't going to get themselves into that kind of trouble," he adds.
Ultimately, keeping lines of communication open between lawyers and articling students is the key to a beneficial working relationship.
"I think that a mistake a firm can make is that it is assuming that, if an articling student doesn't come and ask you for help, it's because they don't need guidance or help," explains Hollingsworth.
"Lawyers appreciate a young lawyer calling and asking for advice. It's a sign of strength. It's a sign of confidence, and it's a sign of someone who wants to get the job done properly," he adds.
This and other articles / posts originally appeared on the now defunct advocatedaily.com. As expressed in writing by that website's owner, the articles / posts, part of a paid service provided by Advocate Daily, are the intellectual property of the lawyer and/or legal service provider who wrote, or for whom the article / post was written and they are free to use as they wish.
All articles / posts redeployed on Top Lawyers are done with the expressed consent of the professionals mentioned in said article / post.