Cahill Helps Lawyers Master Medical Malpractice Expert Choice
The Advocate Files: Personal Injury | Medical Malpractice Expert Choice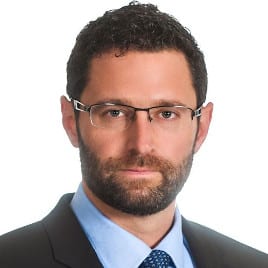 `
Medical Malpractice Expert Choice
Comment by: Paul Cahill – Toronto Personal Injury Lawyer at Will Davidson LLP.
The choice of an expert witness can make or break a medical malpractice case, Toronto medical malpractice lawyer Paul Cahill tells us.
Cahill, a partner with Will Davidson LLP, will share some of his tips for getting the critical choice right during a live webinar hosted by the Ontario Trial Lawyers Association.
"Virtually every med-mal case is won or lost on the opinion of experts," says Cahill, who has extensive experience in the area.
The event, titled "Finding the right expert in a medical malpractice case," occurs over the lunch hour and is eligible for up to 1.25 substantive hours towards the Law Society of Ontario's continuing professional development requirement.
The session will be split in two, with the first featuring an overview by Cahill of the legal perspective on a med-mal case.
"I'll be talking about these cases generally, including issues such as the standard of care, causation and damages," he explains. "It's a look at the nuts and bolts of a case, how you prove it and what you need to be successful.
"Critical to that is your choice of an expert, who ideally will be someone practising in the same field as the defendant in the lawsuit," Cahill adds.
In the second part of the session, Chris Rokosh, a legal nurse consultant and certified perinatal nurse, will take over, looking at the process from the expert's perspective.
In addition to 35 years of experience in nursing, Rokosh is also president and CEO of Connect Medical Legal Experts, a company that offers health-care advice to lawyers, as well as medical-legal education to health-care professionals.
This and other articles / posts originally appeared on the now defunct advocatedaily.com. As expressed in writing by that website's owner, the articles / posts, part of a paid service provided by Advocate Daily, are the intellectual property of the lawyer and/or legal service provider who wrote, or for whom the article / post was written and they are free to use as they wish.
All articles / posts redeployed on Top Lawyers are done with the expressed consent of the professionals mentioned in said article / post.