Cerebral Palsy and the Link to Negligent Birth Trauma
The Advocate Files: Birth Trauma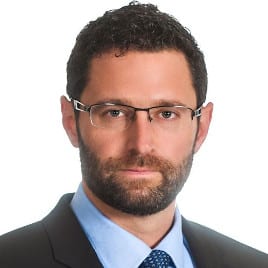 `
Cerebral Palsy and the Link to Negligent Birth Trauma
Comment by: Paul Cahill – Toronto Medical Malpractice Lawyer at Will Davidson LLP.
Cerebral palsy can be a preventable condition caused by damage to the brain during a traumatic birth injury, says Toronto birth injury lawyer Paul Cahill.
"If the child is deprived of oxygen for too long during the birth or if the baby is dropped accidentally during delivery, or pulled out too forcefully, or it could be an instrument-related injury, then there could be an indication cerebral palsy is related to birth," says Cahill, a partner with Will Davidson LLP.
Cerebral palsy, which can also come as a result of abnormal brain development, is a group of permanent movement disorders that appear during early childhood. Symptoms include weak or stiff muscles, tremors or poor speaking co-ordination. There can also be problems with sensations, vision, hearing and swallowing.
Cahill, who has handled a number of medical malpractice lawsuits dealing with birth trauma and cerebral palsy, says some parents start noticing symptoms when their baby doesn't meet developmental milestones such as sitting up or crawling.
"If you have a child with cerebral palsy and you weren't sure why they have it, one of the places you certainly would look would be at the labour and delivery," he tells us. "The causal connection between birth trauma and cerebral palsy is well recognized."
While parents may get the sense something is wrong during labour and delivery — such as a rush to use forceps or a vacuum, or an emergency C-section — they are not always advised about concerns that could impact the health of their child, Cahill says.
"So it can happen that you have what you think is a normal labour and delivery, then three years later, your child can't even sit up and you're wondering what's going on," he says.
Cahill adds it can be difficult for concerned parents to get answers early on because many babies reach milestones at varying stages, and doctors hesitate to perform an MRI or CT scan on a healthy child.
He advises parents who suspect their child may have cerebral palsy because of birth trauma to contact a lawyer as soon as possible. Lawyers who specialize in birth trauma would have a good sense of whether there may be something worth investigating further.
There is generally a longer statute of limitations on children, but there is also an advantage to moving faster, he says.
"We don't want to wait 15 years, because who knows what's going to happen to the medical records or the physicians and nurses involved," he says.
"All of that evidence could ultimately be lost if you wait too long and if you can't retrieve those records you are going to have a hard time proving your case," Cahill says. "So I always encourage people who are suspicious that something went wrong with the birth of their child that they investigate it immediately."
At that point, legal professionals would gather medical records and diagnostic imaging and have them reviewed by experts such as obstetricians, obstetrical nurses, pediatric neurologists and pediatric neuro-radiologists.
"They would determine whether the child does indeed have cerebral palsy, whether the cerebral palsy was likely caused by some kind of trauma at birth and whether that trauma happened because of medical malpractice," Cahill says.
He says the cases he has handled involving cerebral palsy are "tragic."
"The children often have a profound degree of disability, and it has a huge impact on the families that support the children," Cahill says. "It changes everyone's life."
Damages in such cases include income loss for the parents who often must give up their employment, income loss for the child who may never work and the cost of assisted devices and care, which for some can be 24/7 for life.
"It can be very significant depending on the person's living situation, what kind of renovations are required and what rehabilitation the person needs," Cahill says. "The cost of caring for a child with cerebral palsy can easily be in the millions of dollars and sometimes even in the tens of millions of dollars."
This and other articles / posts originally appeared on the now defunct advocatedaily.com. As expressed in writing by that website's owner, the articles / posts, part of a paid service provided by Advocate Daily, are the intellectual property of the lawyer and/or legal service provider who wrote, or for whom the article / post was written and they are free to use as they wish.
All articles / posts redeployed on Top Lawyers are done with the expressed consent of the professionals mentioned in said article / post.