Civil Courts can Compensate for Pain, Suffering of Sex Assault Victims
The Advocate Files: Personal Injury Law | Compensation for Sex Assault Victims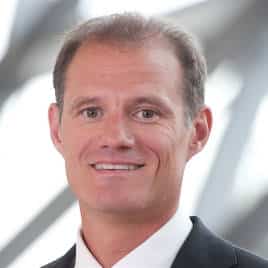 Civil Courts can Compensate for Pain, Suffering of Sex Assault Victims
With comment from Ottawa Accident Lawyer – David Hollingsworth
The recent settlement of an Ontario woman's lawsuit against convicted sex killer Russell Williams and his wife is an example of how sexual assault victims can often seek resolution outside of criminal proceedings, says Ottawa personal injury lawyer David Hollingsworth.
"Victims of assault are often left with physical and psychological disorders, which can be debilitating and can have a profound impact on their relationships, self-perception, and ability to function in all spheres of life," says Hollingsworth, principal of Ottawa Personal Injury Lawyers.
"For this, they may start a civil action to claim compensation for pain and suffering against the perpetrator, or in certain cases, the perpetrator's employer or overseer."
As the Canadian Press reports, sexual assault victim Laurie Massicotte recently settled a lawsuit against Williams and his wife, Mary Elizabeth Harriman. The details of the settlement were not disclosed.
Massicotte, who chose to reveal her identity, filed a nearly $7-million lawsuit in late 2011 against Williams, Harriman and the province of Ontario. She reportedly settled with the province last year, the article says.
Williams was sentenced to life in prison in October 2010 after pleading guilty to the murders of two women, as well as 82 fetish break-and-enters and thefts, and two sexual assaults, it states. He reached an out-of-court settlement with some of his victims in 2014, the article says.
Hollingsworth, who comments generally and is not connected with the Williams case, says the purpose of sentencing in relation to criminal matters is "denunciation, deterrence, separation from society, and rehabilitation.
"The majority of the focus is on the perpetrator and protection of society as a whole," he tells Top Lawyers™.
But victims can be left with scars that never heal, Hollingsworth adds.
"A victim may also be compromised in his or her ability to earn a livelihood due to the psychological disorders, stemming from the assault," he says. "The damage and losses, including economic consequences, that often follow these attacks can be significant."
Courts can compensate victims through the civil lawsuit, Hollingsworth says.
Losses may include treatment and counselling, and other out-of-pocket expenses by the victim that are not dealt with by the criminal justice system.
This and other articles / posts originally appeared on the now defunct advocatedaily.com. As expressed in writing by that website's owner, the articles / posts, part of a paid service provided by Advocate Daily, are the intellectual property of the lawyer and/or legal service provider who wrote, or for whom the article / post was written and they are free to use as they wish.
All articles / posts redeployed on Top Lawyers are done with the expressed consent of the professionals mentioned in said article / post.