Claims for Aggravated Damages Need Evidentiary Basis
The Advocate Files: Personal Injury | Claims for Aggravated Damages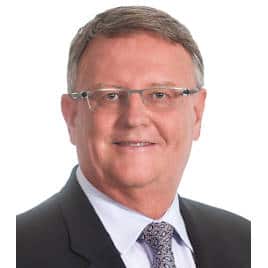 Claims for Aggravated Damages Need Evidentiary Basis
Comment by: Gary Will
– Oakville Personal injury lawyer and Certified Specialist in Civil Law
Aggravated Damages – Plaintiffs can't expect to collect aggravated damages against insurers without leading evidence to support the claim, says Oakville personal injury lawyer Gary Will.
Will, the managing partner of Will Davidson LLP, says the Supreme Court removed any legal barrier to aggravated damages in a landmark 2006 decision involving a bank receptionist who had her long-term disability (LTD) benefits wrongly terminated.
Since then, it's become almost routine for plaintiffs to make a claim for aggravated damages in tandem with one for punitive damages, he tells us.
"The Supreme Court case made the test for aggravated damages much easier," Will says. "But I think practitioners have made a mistake by including them in a claim without ever taking the further step of leading evidence to prove them.
"There needs to be some corroborating medical evidence showing that there was financial or emotional distress caused to the insured as a result of the insurer's actions," he adds.
Will says there is no shortage of case law demonstrating judges' willingness to deny a claim for aggravated damages for lack of evidence.
In one 2012 case, an Ontario Superior Court judge granted the plaintiff $100,000 in punitive damages but declined to award any aggravated damages after finding there was no evidence the denial caused mental distress.
And in a 2011 B.C. case, the judge ruled there was not enough opinion evidence linking the plaintiff's distress and consumption of medication to the insurer's actions.
"In successful cases, a doctor or counsellor will usually come forward to say that the plaintiff's symptoms were as a result of the insurer's misconduct," Will says.
In the 2006 case, the plaintiff began collecting LTD benefits in 1991 at the age of 36 after developing chronic fatigue syndrome and fibromyalgia. The insurer cut her off in 1997 after claiming video surveillance suggested she could perform light work.
According to the top court's ruling, the insurer confirmed its decision more than a year later, despite possessing medical evidence that she was not yet capable of doing any work. Just ahead of the trial in 2002, the insurer finally relented and offered to reinstate the benefits and pay her arrears with interest.
The trial judge's award of $20,000 in aggravated damages was upheld by the Supreme Court, which concluded that the finding she suffered significant additional distress as a result of the denial "was amply supported in the evidence, which included extensive medical evidence documenting the stress and anxiety."
However, Will says significant aggravated damages awards are still likely to be appealed by insurers.
"There have been numerous times when jury or judge-alone verdicts have been reduced substantially on appeal," he says.
The largest award after appeal currently stands at $50,000, although that came following a reduction from the $175,000 awarded by a jury. And in another case, an appeal court cut the aggravated damages from $450,000 to $45,000.
This and other articles / posts originally appeared on the now defunct advocatedaily.com. As expressed in writing by that website's owner, the articles / posts, part of a paid service provided by Advocate Daily, are the intellectual property of the lawyer and/or legal service provider who wrote, or for whom the article / post was written and they are free to use as they wish.
All articles / posts redeployed on Top Lawyers are done with the expressed consent of the professionals mentioned in said article / post.