Concussions and the Legal Process: A Primer
The Advocate Files: Personal Injury | Concussion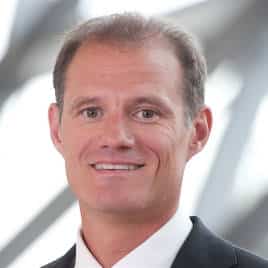 Concussions and the Legal Process: A Primer
Those suffering from a concussion as the result of an accident should consult with an injury lawyer who understands the challenges and can appropriately defend their rights, writes Ottawa personal injury lawyer David Hollingsworth writes in Concussion Canada.
Facing a legal battle while recovering from the physical and emotional symptoms of a traumatic brain injury (TBI) can be an overwhelming process, says Hollingsworth, principal of Ottawa Personal Injury Lawyers.
"Car accidents, from low to high impact, can leave you with a concussion or post-concussion symptoms, especially so if you've suffered from one in the past and have a history of head injuries," he writes.
Hollingsworth says even accidents that seem minor at the time may eventually result in a serious concussion, so it's always important to get the appropriate care.
"The process associated with car insurance may be complicated for someone suffering from a brain injury and a personal injury lawyer can facilitate the inner-workings of making claims to obtain the proper treatment," he says. "It is especially important that someone advocates to the insurance companies on your behalf when the treatment that should be received may help alleviate the symptoms of the concussion you suffer from."
Despite advancements in concussion-related research, Hollingsworth says the causes and long-term effects remain a mystery, creating ongoing challenges for those dealing with TBIs.
Concussions can develop even if no direct contact to the head has occurred, he says.
"What's more, we know that even what seems to be a minor trauma at the time of the accident may ultimately result in complicated and debilitating long-term physical and psychological effects," Hollingsworth writes. "This makes it crucial for victims of any type of accident to seek out the proper medical advice and treatment and, when needed, the appropriate legal services."
Given the millions of people who watched this year's Super Bowl, he says it's surprising most aren't aware of the results of a recent study on the long-term effects of concussions of NFL players.
"In fact, in 2017, the Journal of American Medical Association (JAMA) published its findings that showed that a disease called Chronic Traumatic Encephalopathy (CTE) was found in 99 per cent of deceased NFL players' brains," Hollingsworth writes.
CTE is a neurodegenerative brain disease that's associated with a variety of symptoms including memory loss confusion, impaired judgment, aggression, depression, anxiety and suicidal behaviour, and the JAMA study suggests it may be related to the repeated head trauma many football players experience, the article says.
According to Parachute Canada's Concussion Guide for Parents and Caregivers, a concussion often lasts for one to four weeks but can last longer, especially if the injured person has previously suffered a concussion.
The guide indicates concussions — which can result from a blow to the head, face or neck, or one to the body where the head is jolted — lead to symptoms such as confusion, headaches, dizziness, sleepiness, loss of vision, vomiting and/or slurred speech, the article says.
The Weill Cornell Medicine Concussion and Brain Injury Clinic indicates post-concussion syndrome can cause physical, cognitive and emotional problems, including headaches, dizziness, difficulty concentrating or completing tasks and irritability, Hollingsworth writes.
"Research also shows that individuals suffering from a traumatic brain injury are more likely to experience depression than those who have not had a brain injury," he says.
Given the range of symptoms concussions can produce, Hollingsworth says victims often experience challenges during their recovery that leave them feeling isolated.
"Often, concussions leave individuals not feeling like themselves and having trouble coping and processing information that would have previously been easy for them to comprehend," he writes.
"Some find that their mind is in a fog-like state, which impedes their ability to think and communicate clearly. Adding to these challenges is the invisibility of a concussion that causes individuals to feel misunderstood by their loved-ones, friends and colleagues who have trouble appreciating the length of recovery of someone who seems normal," Hollingsworth says.
This and other articles / posts originally appeared on the now defunct advocatedaily.com. As expressed in writing by that website's owner, the articles / posts, part of a paid service provided by Advocate Daily, are the intellectual property of the lawyer and/or legal service provider who wrote, or for whom the article / post was written and they are free to use as they wish.
All articles / posts redeployed on Top Lawyers are done with the expressed consent of the professionals mentioned in said article / post.