Costs Paid for LTD Claim Should Not Attract Tax Liability
The Advocate Files: Long-Term Disability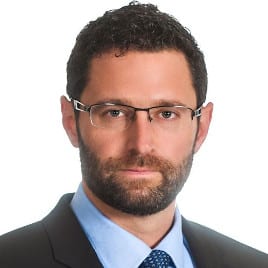 `
Costs Paid for LTD Claim Should Not Attract Tax Liability
Comment by: Paul Cahill – Toronto Long-Term Disability Lawyer at Will Davidson LLP.
Although certain long-term disability (LTD) policies provide benefits that are taxable, partial indemnity costs for the recovery of these benefits should not attract a tax liability as they are insurance benefits rather than employment income, says Toronto personal injury lawyer Paul Cahill.
As Cahill, partner with Will Davidson LLP, explains, generally speaking, if an employee pays the premium for the policy (with their own after-tax dollars), then a benefit is non-taxable.
However, he adds, "If the employer pays the premium, then the benefit will be taxable. If a taxable LTD benefit is denied, and the matter goes into litigation, all arrears paid will be taxable and the insurance company will issue the appropriate tax forms, as well as withhold taxes for Canada Revenue Agency (CRA), as applicable. Payment allocated to future benefits on a taxable policy, however, are non-taxable. This offers incentive to both the insurer and claimant to settle future benefits on a lump sum basis, rather than pursue a reinstatement of the policy. For non-taxable policies, there is simply no tax liability for past or future benefits."
But what about partial indemnity costs paid at the conclusion of a successful LTD claim, asks Cahill?
"Do these monies, which are directed toward the payment (or reimbursement) of legal fees incurred in the successful prosecution of an action, attract tax liability, which in turn triggers on obligation on the part of the LTD insurer to withhold for tax purposes and remit forms to CRA?
"It may surprise you that some insurers take this position, particularly if partial indemnity costs are clearly separated from the damages, such as where a claim is settled but costs are assessed, or if the matter goes to trial with a determination in favour of the plaintiff, with costs to be determined by the trial judge," writes Cahill.
What is their justification for taking such a position? The answer, he says, may be found in the Income Tax Act and its applicable Technical Interpretation Bulletins.
"If the awarded settlement relates to non-taxable damages, Technical Interpretation (TI) 9731615 states that 'The reimbursement or awards of legal fees paid in respect of damages received…are also excluded from income and therefore not subject to withholding taxes pursuant to subsection 153(1) of the act.' Therefore, it would stand to reason that if the LTD settlement is not taxable under paragraph 6(1) (f) then the reimbursement of legal fees would not be taxable and thus not subject to withholding taxes."
But what about a taxable LTD benefit, asks Cahill?
"Reimbursements or awards for legal fees in connection with the collection or establishing a right to income from employment are included in income from an office or employment by virtue of paragraph 6(1)( j) of the act. As such, these amounts would attract tax liability (subject to possible deductions) and withholding requirements."
However, Cahill writes, a LTD claim is not the same as a wrongful dismissal claim.
"Where, as in most cases, these benefits are non-taxable, they ought to be treated the same as any personal injury claim, with no taxation or withholding on anything, including costs. To do otherwise, clearly confuses the distinction between employment income and insurance benefits."
As Cahill adds, for a taxable LTD benefit, partial indemnity costs for the recovery of these benefits should still not attract tax liability, as they are insurance benefits rather than employment income.
"Even if partial indemnity costs required withholding on the part of the insurance company, this could easily be avoided by having those funds paid directly to the law firm for reimbursement of legal expenses.
"To do otherwise, as some LTD insurers seem inclined to do, would seem to serve no other purpose but to frustrate a plaintiff 's lawyer's ability to be paid for the work that they have performed," says Cahill.
This and other articles / posts originally appeared on the now defunct advocatedaily.com. As expressed in writing by that website's owner, the articles / posts, part of a paid service provided by Advocate Daily, are the intellectual property of the lawyer and/or legal service provider who wrote, or for whom the article / post was written and they are free to use as they wish.
All articles / posts redeployed on Top Lawyers are done with the expressed consent of the professionals mentioned in said article / post.