Court Not the Best Place for Neighbour Disputes
The Advocate Files: Mediation and Neighbour Disputes |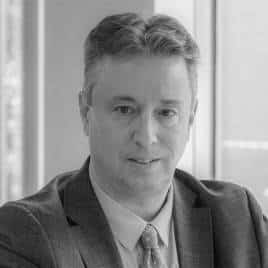 Court Not the Best Place for Neighbour Disputes
By Mitchell Rose
– Toronto Mediator and settlement counsel
A combination of high emotion and low judicial tolerance makes mediation the best route for neighbour disputes, Toronto mediator and settlement counsel Mitchell Rose says.
"My sense is that judges don't love hearing these cases — and with good reason," says Rose, founder of Mitchell Rose Professional Corporation. "The issues are, of course, very important to the parties because there's something sacred about one's home. This means arguments over inches of property and other tiny annoyances are amplified."
"However, the public interest in these disputes is much lower. If you look through a number of reported neighbour dispute cases, you can sometimes feel the frustration of the judge writing the decision," he adds.
In a 2014 decision, an Ontario Superior Court judge caused a stir with a ruling lamenting that a feud between two wealthy neighbours in Toronto had ended up before him, consuming taxpayer dollars.
"In my view, the parties do not need a judge; what they need is a rather stern kindergarten teacher," the judge wrote in the ruling.
In a more recent and much gentler decision involving access to a passageway between two houses, Justice Paul Perell pointed out that there was likely more to the dispute than the technical issue that he was asked to rule on.
"For present purposes of a claim for a prescriptive easement nothing turns on the events associated with the removal of the gate. The events, however, explain why there is animosity and intransigence between the parties over and above the norms of litigants but consistent with the norms of neighbours who are not neighbourly," Perell wrote.
"These cases are ripe for settlement, which is why mediation can be so useful," Rose says. "My approach as a lawyer in these cases is to get a mediation scheduled before a lawsuit is commenced or as soon as possible after. Often it will require more than one session and multiple attempts, because of their nature."
However, he says the extra effort tends to pay off in both the long and short term because it gives the parties an opportunity to vent frustrations and have their story heard by an impartial observer. Parties can also save time and money with mediation when compared with traditional litigation.
"In all likelihood, neither side is going to move house. These people are going to need to learn to live side by side and get along into the future. Mediation can help them with that," says Rose, who was interviewed by CBC Radio with respect to neighbour disputes.
In cases where mediation fails to resolve the dispute, he recommends arbitration to settle the case because of the privacy and control over the process that it affords the parties.
In Perell's decision, he ultimately ruled in favour of a homeowner who erected a fence that prevented her neighbour from accessing a strip of land between the two houses.
The neighbour applied to the court to have the fence removed, claiming that her father's historic use of the narrow passageway when cleaning windows or clearing eavestroughs was never objected to by the original property owner. As a result, she claimed her father obtained a prescriptive easement, a common-law right of usage established after 20 years of access prior to the conversion of the properties from the Registry to the Land Titles system.
However, courts should be cautious about finding that a landowner's legal interests have been diminished as a result of being a good neighbour, Perell wrote.
He found that granting access in a "neighbourly way" was not enough to establish a prescriptive easement.
"The evidence suggests permission to use not acquiescence to taking," he wrote, dismissing the action.
Rose, who was not involved in the matter and comments generally, says the case has a number of the hallmarks of a classic neighbour dispute.
"Usually there's a long period of friendly relations between two people living side by side where strict legal rights are overlooked in favour of maintaining those good relations. But when someone moves and a new neighbour arrives, everything changes and the trouble starts," he says.
Prescriptive easements are frequently at issue in such cases. Other common disputes involve boundary trees and adverse possession.
"These are highly technical disputes over archaic legal rules. The concepts are often more appropriate in rural settings and aren't designed for the way many Canadians live today," Rose says.
"When you're dealing with these issues, you have to rely on ancient history and obtain evidence from former owners or neighbours about events that took place decades ago. This is challenging from a litigation point of view. Such evidence is not always easy or possible to obtain.
As well, Rose says the price of losing, and even winning, these types of cases can be steep and extend beyond the loss of an alleged property right.
"In this case, there was a supplemental decision regarding the costs of the application. The judge ordered the unsuccessful applicant, who had spent approximately $18,000 in legal costs, to pay the successful respondent $40,000 in costs – although the respondent had actually incurred more than $62,000.
"Cost alone is an excellent reason for an early mediated settlement in neighbour disputes," he adds.
This and other articles / posts originally appeared on the now defunct Advocate Daily. As expressed in writing by that website's owner, the articles / posts, part of a paid service provided by Advocate Daily, are the intellectual property of the lawyer and/or legal service provider who wrote, or for whom the article / post was written and they are free to use as they wish.
All articles / posts redeployed on Top Lawyers™ are done with the expressed consent of the Canadian lawyers and other professionals mentioned in said article / post.