Cuts to Insurance Regime Failing Injured Victims
The Advocate Files: Personal Injury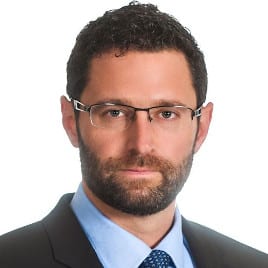 `
Cuts to Insurance Regime Failing Injured Victims
Comment by: Paul Cahill – Toronto Personal Injury Lawyer at Will Davidson LLP.
The story of an Ontario man whose family is on the brink of bankruptcy from paying for rehabilitation support illustrates the devastating impact of cutbacks to the province's statutory accident benefits regime, says Toronto personal injury lawyer Paul Cahill.
"People's benefits continue to be whittled away and carved down so injured victims get less than they need in most cases," says Cahill, partner with Will Davidson LLP.
Changes to Ontario's Statutory Accident Benefits Schedule (SABS) make it more difficult for injuries to be deemed catastrophic, he says, and individuals who ultimately meet that designation now have access to much less funding.
Adam Bari, 34, was mistakenly pronounced dead by police after a crash near Hamilton, Ont. that left the father of twins with a series of major injuries including brain trauma, multiple broken bones in his right arm, leg and hand, and internal organ damage, CBC reports.
The crash took place June 1, the precise day the new accident benefits regime came into effect. It meant Bari's injuries did not meet the new catastrophic designation — he qualified for non-catastrophic benefits, rather than $1 million in catastrophic benefits. Since then, Bari's family has been struggling to make ends meet as he pays for expensive rehabilitation, the article says.
Cahill says it's a sad tale that shows the struggles accident victims across the province are enduring as a result of the changes.
"It's hard not to see the effect when there are so many changes to the regime," Cahill tells Top Lawyers. "It affects everyone in some way or another."
According to the SABS, injuries fall into three categories: minor such as whiplash, non-catastrophic such as fractures, or catastrophic, including serious brain trauma.
Minor injury benefits, which have been pared down in the past, were not changed. But now, someone who has a non-catastrophic injury can access up to $65,000 for attendant care and medical rehabilitation benefits, down from $86,000.
People who have catastrophic injuries now have access to $1 million of combined rehabilitation and attendant care benefits, down from $2 million of what was available previously, he says.
In addition, the SABS no longer uses the Glasgow coma score to measure catastrophic impairment. The scoring system is used to describe a person's level of consciousness following a traumatic brain injury. The test formerly categorized someone as catastrophically injured with a score of nine or less.
"It was very objective," Cahill says. "It was determined very early on and it was a good indicator that someone had suffered a very serious injury and needed substantial benefits."
The series of reductions and changes to the SABS — meant to decrease insurance premiums — are leading to serious impacts on individuals who often require costly care after a crash, Cahill says.
Yet insurance rates continue to climb, the Toronto Star reports.
"It's almost like a pyramid of minor injuries, non-catastrophic and catastrophic injuries, and everyone is getting their coverages reduced," Cahill says. "I haven't noticed any decrease to my auto insurance premiums although there have been significant cuts for injured accident victims."
The continued reductions are disturbing, he says. Cahill recalls a case involving a stay-at-home mother who was in a crash just as caregiver benefits were slashed for non-catastrophically injured victims from a previous round of benefit reductions.
"She broke her back and she is a mom with four kids," he says. "She was in pain and she couldn't care for the kids."
It was at that point Cahill says he realized the full extent of how benefits continue to be eroded, leaving people scrambling to survive despite years of paying into an insurance regime that they expected to support them in the event of a crash.
Continued reductions will only hurt the public purse in the end, he adds.
"Ultimately it's going to be the public, the taxpayers, who will have to support those people who will end up living in poverty because they don't have enough insurance," Cahill says. "It's unfair when we have the insurance regime we do that this could end up happening to people."
This and other articles / posts originally appeared on the now defunct advocatedaily.com. As expressed in writing by that website's owner, the articles / posts, part of a paid service provided by Advocate Daily, are the intellectual property of the lawyer and/or legal service provider who wrote, or for whom the article / post was written and they are free to use as they wish.
All articles / posts redeployed on Top Lawyers are done with the expressed consent of the professionals mentioned in said article / post.