Decision in Car Accident Insurance Case a Big Win for the 'Little Guy'
The Advocate Files: Personal Injury Law | Car Accident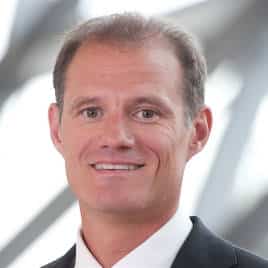 Decision in Car Accident Insurance Case a Big Win for the 'Little Guy'
A recent car accident case in which an insurance company was ordered to pay more than $230,000 in legal costs to an elderly woman it dragged through the courts for nine years is not only a nice win for the little guy, but an example of what personal injury lawyers are up against, Ottawa personal injury lawyer David Hollingsworth tells Top Lawyers.
The Toronto case, involving an 84-year-old woman whose car was rear-ended in February 2009, was finally resolved in January with a finding that the insurers not only owed the woman more than $20,000 for her injuries but must also pay the $237,000 in legal fees she incurred in trying to collect on her justified insurance claim, says Hollingsworth, principal of Ottawa Personal Injury Lawyers.
"That lawyer needs to be commended," says Hollingsworth, who was not involved with the case and comments generally. "He took a big risk with potentially not much of an upside. For me it will embolden my Ottawa car accident injury practice: sometimes you have to ignore the economics."
In her decision, Ontario Superior Court Justice Mary Sanderson slammed the insurance company for its uncompromising attitude toward the accident victim — it told the senior it would never pay her any damages since it didn't believe she had suffered significant injuries in the collision. The company made numerous attempts to have the woman's lawsuit thrown out, a process involving many hearings.
She initially sued for $1 million but two weeks before the trial she said she was prepared to settle for $10,000. The insurer would not budge, and after a trial in which substantial medical evidence was presented, a jury awarded her $67,500 in damages.
However, she would only receive $20,414 of that after statutory deductibles, something the jury would not have known, Hollingsworth points out.
"Juries cannot be told there's a statutory deduction from damages. This is the law under the Insurance Act. For that matter, the jury is not even allowed to be told that the defendant is covered by an insurance company who will ultimately be paying the claim."
The judge's ruling that the accident victim was entitled to be paid court costs 10 times as large as the damages she would receive was a message to insurance companies that play hardball, Hollingsworth says.
"You made this 84-year-old woman jump through all these hoops, wait all this time, fight this fight. She shouldn't then have to bear the burden of these legal costs when they could have been avoided if you hadn't taken a zero-offer stance," he says. "However, the insurance company was well within its rights to defend the claim vigorously."
Justice Sanderson wrote: "Insurers can, of course, pursue whatever strategy options they deem fit. But especially where such strategies may have wide-ranging and adverse implications involving widespread denial of access to justice, the use of such strategies should not be encouraged by the giving of cost breaks on foreseeable costs consequences."
She added that the insurance company's intransigence on paying any damages at all rendered the pretrial resolution process meaningless.
Hollingsworth says the insurer may have been sending a message of intimidation with its zero-offer stance, or it may have truly believed that the claimant was not injured in the accident and was entitled to nothing, but the company's hardball tactic backfired in this case.
"This breathes a little life into some of the claimants who feel that they're never going to be able to slay the big insurance dragon because they're just too big and powerful."
Though insurance companies have plenty of money to throw at fighting a claim, this case shows injured plaintiffs that "if you stick to it you can win," he says. Hollingsworth also points out that the company will be paying substantial fees to its own lawyers as well.
Does this article speak to you? Was it helpful?
The points discussed above are from an Ottawa car accident lawyer that focuses his practice on personal injury and disability law. If you or a loved one has had a serious injury from any type of accident in Ottawa and surrounding regions contact David Hollingsworth for a free, no obligation consultation.
View the profile of this Ottawa car accident lawyer
This and other articles / posts originally appeared on the now defunct advocatedaily.com. As expressed in writing by that website's owner, the articles / posts, part of a paid service provided by Advocate Daily, are the intellectual property of the lawyer and/or legal service provider who wrote, or for whom the article / post was written and they are free to use as they wish.
All articles / posts redeployed on Top Lawyers are done with the expressed consent of the professionals mentioned in said article / post.