Denied Long-Term Disability: What Now?
The Advocate Files: Long-Term Disability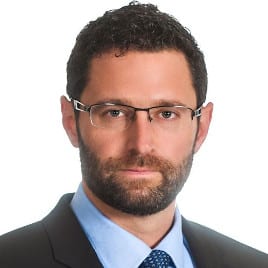 `
Denied Long-Term Disability: What Now?
Comment by: Paul Cahill – Toronto Long-Term Disability Lawyer at Will Davidson LLP.
Once a claim for long-term disability benefits has been denied, it's important to hire counsel as soon as possible to begin the legal process, says Toronto long-term disability claim lawyer Paul Cahill.
"What needs to happen is immediate legal action, in my opinion, because the process to challenge a disability denial can take many months, and sometimes years. You don't want to wait six or 12 months before you do anything," he tells Top Lawyers.
Cahill, a partner with Will Davidson LLP, says typically a person applies for disability benefits — first short-term and if needed, then long-term — through their work program or a private policy because of an injury or illness.
"It's more often than not at the long-term disability plan level that they are denied," he says. "It could be a denial immediately after they make the application or it could be after a period of time of having received benefits that the insurance company denies benefits."
The claimant will have made an application to the insurance company, and their doctor will have completed what's called an attending physician's statement, which sets out the medical basis for the disability, Cahill explains.
"Then the insurance company will make a decision about whether they want to look at the application more closely. They may ask for additional medical records," he says.
"They may even ask for the applicant to see a doctor of the insurance company for an assessment. They may do an internal review with an in-house physician who will look at the claimant's medical records and give an opinion, which may inform a decision about whether to continue payment of the benefits."
The claimant is generally notified of the denial by a letter, which says that it is the opinion of the insurance company that the medical records and/or the opinion of physicians do not support ongoing entitlement to long-term disability benefits, Cahill says. It will also provide a date after which the claimant will no longer receive the benefits, he adds.
"Sometimes, people who are involved in an insurance company claim may call a lawyer for legal advice but more often than not, there's no real need for a lawyer until a denial is made because there's nothing for us to do from a litigation perspective up to that point," he says.
"There's no claim to be made against the insurance company if they're paying the benefit."
Once a claim is denied, then it's important to hire legal counsel, Cahill says.
Some people instead opt to take the insurance company's offer to do an internal review, but he cautions against this.
"I think some people get confused about what this means," he says.
"It is not an opportunity for an impartial, third-party decision on whether the denial was appropriate. This is simply a 'review' internally by another insurance adjuster, based on the same information or additional information, if supplied.
"And in all my years of experience, I've never seen an internal review result in any change."
Cahill says it seems to him that it "really delays someone from initiating a lawsuit, which is really necessary, once a denial of a proper disability claim has been made.
"So I tell people not to be fooled by those offers for appeal," he says. "They don't get you anywhere. They waste time, in my opinion.
"The reality is with a disability claim, we already know the person is disabled. It's not like a car accident where the injuries have just occurred and we need time to bring a lawsuit because we want to know how the person will recover in the next year or so."
With a disability claim, the person isn't working and needs money to pay for living expenses, Cahill says.
"We know they need that money now and when they've been denied disability and their benefits stop, they're in a dire financial situation," he says.
A lawyer will review the basis for the denial and take a look at the medical records, Cahill says.
"Once satisfied that there's been a proper application and there's entitlement that has been denied we would initiate a lawsuit, basically within the week of being retained, and try to aggressively move the case forward as quickly as we can to get a result," he says.
This and other articles / posts originally appeared on the now defunct advocatedaily.com. As expressed in writing by that website's owner, the articles / posts, part of a paid service provided by Advocate Daily, are the intellectual property of the lawyer and/or legal service provider who wrote, or for whom the article / post was written and they are free to use as they wish.
All articles / posts redeployed on Top Lawyers are done with the expressed consent of the professionals mentioned in said article / post.