Distracted Walking Law Impractical: Hollingsworth
The Advocate Files: Personal Injury Law | Pedestrian Accidents, Injury and Death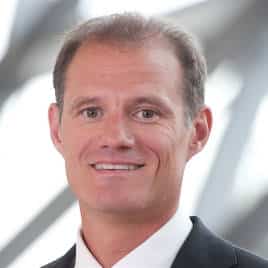 Distracted Walking Law Impractical: Hollingsworth
Pedestrian fines for distracted walking are unworkable in practice, Ottawa personal injury lawyer David Hollingsworth tells Top Lawyers.
A private member's bill introduced at the provincial legislature last month by MPP Yvan Baker suggests fining distracted pedestrians up to $50 if they cross the road while using their cellphones.
"I think it's impractical and silly," says Hollingsworth, principal of Ottawa Personal Injury Lawyers.
"The thing about a cellphone is that you can use it while looking where you're going. If you're texting, you may not be paying attention, but I would question whether it's fine-worthy."
Baker, who represents Toronto riding Etobicoke Centre in the provincial legislature, said at a news conference that Bill 171, the Phones Down, Heads Up Act, was inspired by local constituents who urged him to act following an increase in pedestrian deaths in the city. According to the CBC, 42 pedestrians were killed on the city's streets in 2016, the highest total since 2002.
If passed, the cellphone ban suggests $50 fines for a first offence, escalating to $75 for the second, and all the way up to $125 for the third. The proposed law creates exemptions for emergency calls and for the continuance of conversations begun before stepping into the crosswalk.
"These fines are modest and are meant to act as a deterrent," Baker explained during the news conference.
Hollingsworth says road safety is an issue in Ottawa too, and that a number of his cases relate to collisions between cars and pedestrians. In addition, Ottawa statistics show that four pedestrians killed last year, with a further 361 reported injuries.
Policing the proposed law could prove challenging, he says.
"Are we going to have bylaw officers standing in the street trying to determine who's on their phone, and who's hands-free," Hollingsworth wonders. "There are so many safety measures being talked about that hold drivers to high standards, that I suppose it's only fair that pedestrians are paying attention too.
"But at the same time, a driver who's texting and driving while behind the wheel of a big heavy machine is going to do much more damage than a pedestrian crossing the street while texting," he adds.
When injuries to pedestrians result in a lawsuit, Hollingsworth explains that the province's Highway Traffic Act imposes a reverse-onus on drivers forcing them to prove that they were not negligent.
"You start from the premise that the benefit of the doubt goes to the pedestrian until the driver can show the pedestrian was doing something wrong," he adds, noting that a fine for distracted walking could help the driver in a case meet that burden.
The CBC story cites a 2015 report by Toronto Public Health examining pedestrian and cyclist deaths in the city from 2008-2012, in which the authors conclude that inattentive pedestrians were around 40 per cent more likely to be injured or killed in a collision.
In his remarks, Baker rejected criticism that the law minimized the responsibility of drivers for crashes, noting that the bill would also force the Ministry of Transportation to lead an annual distracted driving awareness campaign.
"The focus of this bill is not to point a finger at either pedestrians or drivers," he said.
Meanwhile, in Hawaii, Honolulu recently became the first U.S. city to pass legislation banning people from crossing the road "while viewing a mobile electronic device," exposing repeat offenders to fines of up to US$99.
This and other articles / posts originally appeared on the now defunct advocatedaily.com. As expressed in writing by that website's owner, the articles / posts, part of a paid service provided by Advocate Daily, are the intellectual property of the lawyer and/or legal service provider who wrote, or for whom the article / post was written and they are free to use as they wish.
All articles / posts redeployed on Top Lawyers are done with the expressed consent of the professionals mentioned in said article / post.