Mediating Business Disputes: Early Intervention in Business Disputes Controls Risk, Costs
The Advocate Files: Mediation and Settlement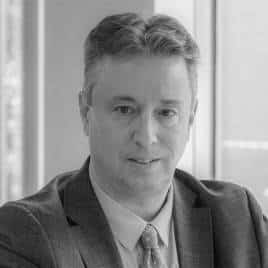 Mediating Business Disputes: Early Intervention in Business Disputes Controls Risk, Costs
Bringing in a neutral third-party to deal with ongoing problems that can arise between business partners or shareholders can help avoid those issues spinning out into expensive and protracted legal disputes, says Toronto mediator and settlement counsel Mitchell Rose.
"Essentially, mediation helps preserve a profitable business because otherwise, disputes can result in the destruction of the company where nobody wins, and everybody loses," says Rose, principal of Mitchell Rose Professional Corporation.
Rose says that even if the issue is something that can't be dealt with in the courts, a mediator can help manage the egos, emotions, and expectations involved.
"Early intervention can ensure that the relationship isn't damaged and preserve the business or shareholder value," Rose says.
"For example — and this is especially important for family-run businesses — succession planning can be a thorny subject and many people will avoid discussing it," he says. "It's not a legal issue, but it's an essential conversation that needs to happen between different generations of a business, and having a mediator involved can be particularly useful."
When there is a legal issue at the heart of a business dispute, Rose says a mediator can help control risk and costs while assisting parties to come up with creative solutions.
"The mediation process can reveal creative arrangements that the parties and their advisers have not even thought of," he notes. "There's something about the process that generates various options which could end up being desirable and ensure the smooth operation of the business."
It's important that parties turn their minds to other stakeholders like family members, employees, creditors, or other investors, Rose says.
"In these kinds of business disputes, so many people can be affected beyond just the immediate parties. Employees or family members are especially vulnerable, for reasons completely beyond their control. Sometimes I find that thinking about others helps the participants focus and get over themselves," he says.
When lawyers are firing off letters, they're not talking much, or at all, about the people who are peripheral to the sphere but are nonetheless important and who the parties care about, Rose says.
It's only when parties get into a mediation session, where they have the help of a neutral to try, in various ways, understand the underlying interests, he says. By doing that, Rose says parties can generate more options and ensure those people on the periphery aren't left out of the decision-making process.
"An experienced mediator will listen and talk to the people involved to understand what's motivating them and what they care about," he says.
This is the final installment of a three-part series where Rose discusses the benefits of mediation in disputes where there are ongoing relationships that need to be managed quickly and inexpensively.
To read part one, where Rose talks about mediating neighbour disputes, click here.
To read part two, where Rose discusses mediating employment disputes, click here.

Does this article speak to you? Was it helpful?
The points discussed above are from a lawyer that focuses his practice on mediation. If you require a Mediator in Toronto or Southern Ontario or wish to discuss how a mediator can help you, call Mitchell Rose for details.
View the profile of this Leading Toronto Mediator
This and other articles / posts originally appeared on the now defunct advocatedaily.com. As expressed in writing by that website's owner, the articles / posts, part of a paid service provided by Advocate Daily, are the intellectual property of the lawyer and/or legal service provider who wrote, or for whom the article / post was written and they are free to use as they wish.
All articles / posts redeployed on Top Lawyers are done with the expressed consent of the professionals mentioned in said article / post.