Equal Pay for Equal Work in Ontario Workplaces
The Advocate Files: Mediation – Equal Pay for Equal Work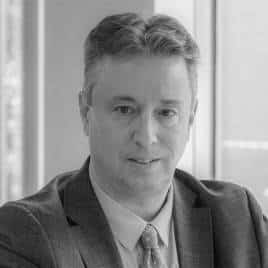 Equal Pay for Equal Work in Ontario Workplaces
By Mitchell Rose
– Toronto Mediator and settlement counsel
– Toronto Employment Law Lawyer
Spring brings further changes to provincially regulated Ontario workplaces. These latest changes arise from last November when the Legislature passed "Bill 148" (also known as the Fair Workplaces, Better Jobs Act). However, some parts of the Bill did not take effect immediately.
Starting April 1, 2018, Part XII of the Employment Standards Act, 2000 (ESA), has been amended such that no employer shall pay an employee at a rate of pay less than the rate paid to another employee of the employer because of a difference in employment status when,
they perform substantially the same kind of work in the same establishment;
their performance requires substantially the same skill, effort, and responsibility; and
their work is performed under similar working conditions.
Note that substantially the same means substantially the same, but not necessarily identical.
A difference in employment status relates to a difference in the number hours regularly worked (thus, a part-time employee cannot be paid less than a full-timer), and a difference in the term of employment (accordingly, a seasonal employee cannot be paid less than a permanent one).
There are exceptions to the new rules, however. Equal pay for equal work will not apply when a difference in a rate of pay is made on the basis of a seniority system, a merit system, a system that measures earnings by quantity or quality of production, or any other factor other than sex or employment status.
The ESA already provided that an employee of one sex can't be paid less than an employee of another sex when the reasons are the same as 1., 2., and 3. above. The Human Rights Code also prevents discrimination on the grounds of sex, including in employment.
The Equal Pay for Equal Work provisions also apply to temporary help agencies who pay assignment employees. As well, the clients of a temporary help agency cannot reduce the pay of an employee to assist the agency to comply with the law.
These new provisions do not apply to unionized workplaces until the earlier of the date the collective agreement expires and January 1, 2020.
Finally, an employee who believes that their rate of pay is not compliant with these changes can request a review. The employer must then adjust the employee's pay, or, if the employer disagrees, it must provide a written response setting out the reasons for its disagreement.
Violations of the ESA can create significant costs and penalties for employers. Thus, compliance is essential.
Does this article speak to you? Was it helpful?
The points discussed above are from a lawyer that focuses his practice on mediation. If you require a Mediator in Toronto or Southern Ontario or wish to discuss how a mediator can help you, call Mitchell Rose for details. In addition to his role mediating employment law disputes to bring opposing parties together, Mr. Rose also maintains a busy practice as a Toronto employment lawyer representing individual employees and employers.
View the profile of this Toronto Mediator
This and other articles / posts originally appeared on the now defunct Advocate Daily. As expressed in writing by that website's owner, the articles / posts, part of a paid service provided by Advocate Daily, are the intellectual property of the lawyer and/or legal service provider who wrote, or for whom the article / post was written and they are free to use as they wish.
All articles / posts redeployed on Top Lawyers™ are done with the expressed consent of the Canadian lawyers and other professionals mentioned in said article / post.