Family Photo Albums a Treasure Trove for Jury Trials
The Advocate Files: Personal Injury | Jury Trials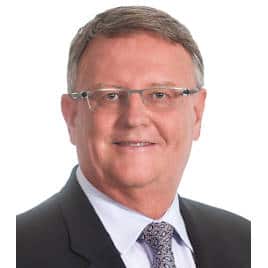 Family Photo Albums a Treasure Trove for Jury Trials
Jury Trials – Low-tech evidence can deliver high-impact results with a jury, Oakville personal injury lawyer Gary Will tells us.
No matter how compelling their arguments are, it's rare for lawyers to convince civil juries to come down on their side through the power of words alone, says Will, the managing partner of Will Davidson LLP.
"You can't expect to hold the attention of jurors these days just by talking to them," he says.
"You have to show them the evidence and if you can make it multi-sensory, by having them see and hear at the same time, that's even better."
Will says that can include skillfully produced medical illustrations, computer animations and physical models designed to break down technical information into more comprehensible chunks for lay jurors.
"When you talk about demonstrative evidence, many people think of those fancy, expensive items," he says. "They can be very effective, but also pretty pricey."
Will says some of the most consistently effective visual aids are also some of the most traditional.
"I love to use photos which demonstrate how the client functioned before the accident. And then contrast it to how they are afterwards."
He says one of the first things he asks for when visiting an injured client is the family photo album.
"I used to ask clients to bring some photos into the office, but they either said they don't have any or they bring in some that aren't very helpful," Will says. "Now, I go over to their house and pull out the album with them. Every time I do it, I learn so much about the client.
"And it also brings tremendous returns," he adds.
Will says part of his job in a jury trial is to tell a story about the life of the plaintiff and the old adage about a picture being worth 1,000 words applies.
"It's one thing to have a client talking on the stand about how they used to go hunting, boating, hiking and playing volleyball and how they're no longer able to do any of those activities. But if you can demonstrate it through photos, it really brings it home to the jury," he says.
"It's highly effective and very low cost."
Photos can also convey, in a more subtle way, the emotional toll a serious accident can take on an individual, Will says.
"Usually jurors only see the client after a traumatic event, but sometimes seeing a picture of them before the event can tell a dramatic story in itself," he explains.
"Some people who experience pain and depression along with restrictions on their activities will undergo tremendous changes. They can gain or lose a significant amount of weight and look like a completely different person.
"It can be effective when a jury sees a five-year-old photo and compares that image to the person in the courtroom who looks like they've aged 20 years in that period," Will adds.
But, he says, not any photo will do.
"It's important that the pictures are proximate to the accident. If the photos show someone with an active lifestyle, but they're from 30 years ago, it's not going to be so helpful," he says.
This and other articles / posts originally appeared on the now defunct advocatedaily.com. As expressed in writing by that website's owner, the articles / posts, part of a paid service provided by Advocate Daily, are the intellectual property of the lawyer and/or legal service provider who wrote, or for whom the article / post was written and they are free to use as they wish.
All articles / posts redeployed on Top Lawyers are done with the expressed consent of the professionals mentioned in said article / post.