Fund Provides Financial Help to Uninsured Accident Victims
The Advocate Files: Personal Injury | Uninsured Accident Victims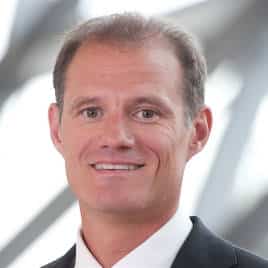 Fund Provides Financial Help to Uninsured Accident Victims
While insurance coverage is mandatory for both on- and off-road vehicles, there may be a way for the uninsured to get some financial help if they're injured in an accident, says Ottawa personal injury lawyer David Hollingsworth.
A provincially managed fund offers financial support to people involved in a collision who are uninsured, but they need to seek legal advice before making an application to the fund since not everyone who applies is entitled to support, says Hollingsworth.
Hollingsworth, principal of Ottawa Personal Injury Lawyers, says he represented a 24-year-old man who suffered catastrophic injuries in a dirt bike accident a few years ago. The man, now a quadriplegic, didn't have any insurance at the time of the accident.
"That's terrible and what's also terrible is that there was no insurance available to him at the time," he says. "The cost of the man's care, treatment, rehabilitation and medications were into the millions of dollars, and where is that going to come from? OHIP covers the bare bones, but to provide the quality of life he wants to have, insurance is the best option."
Ontario's Off-Road Vehicles Act requires off-road vehicles to be registered and insured, Hollingsworth says. Off-road vehicles, including dirt-bikes, are required to be insured and registered, and their operation is subject to regulations under the Highway Traffic Act.
"Not everyone who drives a dirt bike has insurance, unfortunately, but they should," he says. Hollingsworth's client didn't have insurance, "but the one potential silver lining is the Motor Vehicle Accident Claims Fund in Ontario."
The fund is described as "the last resort for compensation" for people who are injured, and no other insurance was available. Accident victims can apply for financial assistance if they meet the following criteria: they live in Ontario, the collision occurred within the province where no party had insurance, and injuries or property damage exceeds $100.
"There are other limits on the ability to recover from the fund," Hollingsworth says. "For example, an uninsured off-road vehicle operated on property owned by the same owner as the off-road vehicle is not eligible."
He says his client's application was initially denied, but the case went to court, and the man's claim was successful on appeal.
While he suggests everyone should have adequate insurance — a legal requirement in Ontario — many don't know about the Motor Vehicle Claims Fund or how it works.
"Seek some legal advice, and there may be other avenues where you can receive some benefits," Hollingsworth says. "And when you're denied these benefits, don't take no for an answer.
"You have to fight for them, and that's what we did in this case," he says.
Does this article speak to you? Was it helpful?
The points discussed above are from a lawyer that focuses his practice on personal injury law. If you or a loved one has been injured in an off road vehicle accident such as a dirt bike or ATV, contact David Hollingsworth for a free, no obligation consultation.
View the profile of this Ottawa personal injury lawyer
This and other articles / posts originally appeared on the now defunct advocatedaily.com. As expressed in writing by that website's owner, the articles / posts, part of a paid service provided by Advocate Daily, are the intellectual property of the lawyer and/or legal service provider who wrote, or for whom the article / post was written and they are free to use as they wish.
All articles / posts redeployed on Top Lawyers are done with the expressed consent of the professionals mentioned in said article / post.