How to Help Your Own Personal Injury Case
The Advocate Files: Personal Injury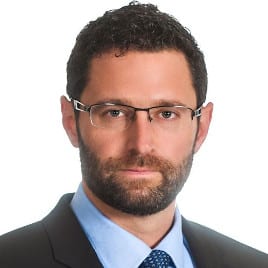 `
How to Help Your Own Personal Injury Case
Comment by: Paul Cahill – Toronto Personal Injury Lawyer at Will Davidson LLP.
Seeing a doctor as soon as possible is the first step any potential claimant in a personal injury case should take, says Toronto personal injury lawyer Paul Cahill.
Having the injury they sustained treated and documented by a medical professional is key, he tells us.
"Sometimes when people get hurt, they may not realize how long the injuries may last and how serious they may become so they delay seeing their doctor."
But Cahill, partner with Will Davidson LLP, says waiting even a day to see a doctor may present a problem if the matter goes to litigation and the injury isn't properly documented.
Contacting a lawyer early in the process to seek legal advice is also important, he adds, and it can help you avoid potential pitfalls.
For example, by providing statements to an insurance company before obtaining legal advice, you can inadvertently damage your case without realizing it, Cahill says.
"Some people feel as if they should co-operate with the insurance company on their own before they retain a lawyer to see if they can work things out themselves," he says.
While that may seem to make sense in an ideal world, Cahill says, the problem is that most claimants simply don't have the same expertise as the insurance adjustors they are dealing with.
"It can be a bit of an uphill battle for people who don't understand how the system works and they can be taken advantage of," he says.
"Sometimes, claimants will be asked to provide a written statement to an insurance company early on and they may not explain themselves in such a way that is beneficial to their case, and that can end up being used against them."
Cahill says it's also critical for claimants to document everything right from the beginning.
"You may not need the information later but if you do need it, you'll be glad to have it," he says.
Such documentation can include photographs of the injuries, the location of the accident and cause of your injury, Cahill says.
"If it's a car accident, take pictures of the car," he says. "If it's an occupiers' liability claim and you've tripped and fallen, take photos of what you've tripped on. Take measurements of the differential of the sidewalk, the concrete slab or whatever it was that caused you to fall.
"Things can quickly change. You may think, 'Well, it's only been a few weeks since the fall,' but you can go back to where you fell and find the hazard that you tripped on has now been fixed or remediated, which can then prove to be a challenge to you to move forward with a case."
And as the civil litigation process moves forward, claimants also wrongly assume that insurance companies won't look at their social media posts, Cahill says.
"Insurance companies do care; they will look, and they will find all of your posts," he says.
"The reality is that anyone who uses social media understandably tries to portray whatever they post in the most favourable light possible. Most people won't post how they're sad, depressed and suffering from excruciating back pain that has prevented them from sleeping for several days. They're going to try to make themselves look as good as possible."
The concern is that those posts may not be representative of what their daily life is like, Cahill says.
"But it will certainly be construed as that by the insurance company," he says. "Really, you need to be careful about what you post on social media, and you should ask yourself whether it's worthwhile having an account at all."
Claimants should never underestimate the power of their social media posts, he adds.
By avoiding these pitfalls, potential claimants can help their personal injury case, Cahill says.
This and other articles / posts originally appeared on the now defunct advocatedaily.com. As expressed in writing by that website's owner, the articles / posts, part of a paid service provided by Advocate Daily, are the intellectual property of the lawyer and/or legal service provider who wrote, or for whom the article / post was written and they are free to use as they wish.
All articles / posts redeployed on Top Lawyers are done with the expressed consent of the professionals mentioned in said article / post.