Investigators Surveilling PI Claimants is Common and Legal
The Advocate Files: Personal Injury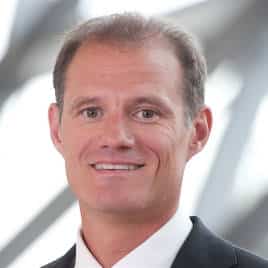 Insurance companies regularly hire private investigators to look for the gotcha moment that could weaken or dismiss a personal injury lawsuit — and it's completely legal, Ottawa personal injury lawyer David Hollingsworth says.
"As part of my memoirs when I retire, I'll write about some of the lengths to which private investigators will go — what they do and how they follow people," says Hollingsworth, principal of Ottawa Personal Injury Lawyers.
"It's pretty amazing, the insurance companies typically hire a private investigator in a personal injury lawsuit to follow people around." Investigators could either follow surreptitiously or be out in the open to record the movements of a claimant.
"They aren't permitted to trespass, but they do frequently record people on their own private property," Hollingsworth says.
Private investigators in Ontario are licensed and must complete provincially mandated training. They are also governed by a professional code of ethics, he says.
They are regularly hired by insurance firms when claimants are suspected of not telling the truth about injuries or medical conditions, Hollingsworth says.
"Claimants are being watched to ascertain their level of impairment or activity, to see if it's consistent with what's been reported," he says. "It's legal, and it's common."
A claimant's truthfulness is the focal point of a personal injury claim that reaches a courtroom. The investigator will be looking for physical activity that either supports or belies the claim made by the insured.
Investigators will use several techniques to gather potential evidence, including video and audio surveillance, photographs and personal observations. They could follow claimants at any time of the day — in public areas, such as shopping malls — recording their movements, including mundane tasks like taking out the garbage or lifting their child, anything that could contradict the claims made in a suit, Hollingsworth says.
He says claimants can protect themselves by retaining a personal injury lawyer and following their advice at the outset of their claim. When confronted with surveillance, Hollingsworth says it's important to ensure that all unedited portions of the video taken by the investigator are produced.
People should also be wary of what they post — or allow family, friends and acquaintances to post — on social media sites, he says.
"Many personal injury lawsuits have gone south because accident victims innocently posted a picture of themselves relaxing or enjoying leisurely activities that they've reported that they are unable to do," Hollingsworth says. "The key is to be honest in reporting what you can and cannot do. People are often inclined to post a picture of their 'best self' online, and this can be misleading as to their actual day-to-day abilities."
The insurance company can — and will — use pictures and video against a claimant, he says.
"Any picture can be taken out of context, and an insurance company may attempt to use them to demonstrate that you aren't as injured as your claim states," Hollingsworth says.
Does this article speak to you? Was it helpful?
The points discussed above are from a lawyer that focuses his practice on personal injury law. If you or a loved one has been injured, contact David Hollingsworth for a free, no obligation consultation.
View the profile of this Ottawa personal injury lawyer
This and other articles / posts originally appeared on the now defunct advocatedaily.com. As expressed in writing by that website's owner, the articles / posts, part of a paid service provided by Advocate Daily, are the intellectual property of the lawyer and/or legal service provider who wrote, or for whom the article / post was written and they are free to use as they wish.
All articles / posts redeployed on Top Lawyers are done with the expressed consent of the professionals mentioned in said article / post.