Invisibility of Concussion Hampers Injury Victims
The Advocate Files: Personal Injury | Concussion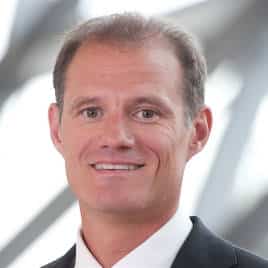 Invisibility of Concussion Hampers Injury Victims
The invisibility of concussion injuries can cause problems for accident victims, Ottawa personal injury lawyer David Hollingsworth says.
Hollingsworth, principal of Ottawa Personal Injury Lawyers, says concussions are an extremely common complaint among his clients, particularly following motor vehicle accidents.
He says it's important for all parties to keep in mind concussions are a form of brain injury since they are all too often dismissed as minor ailments.
"There's a temptation to say, 'You look fine to me,' because it's an invisible injury," Hollingsworth says. "That kind of attitude can create barriers, in terms of getting the appropriate supports.
"They have to prove themselves over and over again when they're already in a vulnerable and fragile state," he adds.
Hollingsworth says the problems frequently start as soon as an injury occurs, because of the significant challenge of diagnosing a concussion. Even the victim may be unaware at first they have suffered one, he points out.
"Many people think you have to strike your head in order to suffer a concussion, but that's not true," Hollingsworth explains. "When you crash after travelling at high speed, just the jarring motion of the head can cause the brain to move inside the skull and cause trauma."
To compound matters, the onset of symptoms is frequently delayed, meaning accident victims may not be aware of any problems for hours or even days.
"If you're rear-ended at speed, once you've gathered your faculties and see there's no blood, you might think you're fine," Hollingsworth says. "People are in shock, but they go home, and later that night is when the whiplash symptoms manifest.
"Sometimes it's a day or two before concussion-like symptoms present themselves, and it often comes subtly, so it's a few more days before people get themselves checked out properly. Maybe they go to work, and realize they're not able to function in the way they used to," he adds.
In the worst cases, Hollingsworth says headaches, mood problems, and fatigue can turn a concussion into a seriously debilitating condition.
"Sometimes they have to lie down in the dark for extended periods, for weeks or months later," he says.
Delayed symptoms and diagnosis can also have a knock-on effect for legal claims arising out of an accident, since concussion victims may have refused medical care at the scene or waited days before seeing a doctor.
"When you operate in an adversarial system, the other side will get a copy of those reports, and they're inevitably going to raise questions about whether or not the injury is genuine," Hollingsworth says.
When it comes to treatment, he says family physicians are likely to refer accident victims to a neurologist in an attempt to establish the extent of the injury and find an appropriate course of therapy.
Hollingsworth says his clients consult psychiatrists, pain and rehabilitation specialists, as well as occupational therapists in an effort to get them on the road to recovery while he focuses on achieving legal redress for them.
"In Ottawa, we also have support groups where people can get together to discuss the frustrations of everyday life after a concussion," he says. "The ultimate aim is to get them back to their pre-accident level of function, or as close as is possible."
This and other articles / posts originally appeared on the now defunct advocatedaily.com. As expressed in writing by that website's owner, the articles / posts, part of a paid service provided by Advocate Daily, are the intellectual property of the lawyer and/or legal service provider who wrote, or for whom the article / post was written and they are free to use as they wish.
All articles / posts redeployed on Top Lawyers are done with the expressed consent of the professionals mentioned in said article / post.