Legal Implications of Workplace Sexual Harassment in Ontario
The Advocate Files: ADR, Employment & Labour, Mediation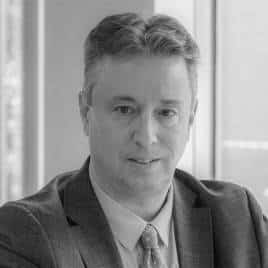 Legal Implications of Workplace Sexual Harassment in Ontario
By Mitchell Rose
– Toronto Mediator, Employment Lawyer and settlement counsel
An alarming number of Canadian women in the workforce have faced sexual harassment in their careers. In a recent survey released by Insights West, more than half of Canadian women have experienced various acts of sexual harassment at work, including: "unwanted physical touching, catcalls, being referred to using derogatory or demeaning sexual terms and being pressured for dates."
While not nearly as frequent, men also have had experiences of sexual harassment in the workplace. Statistics from 2014 indicate that 12 per cent of men have faced the same issues – nearly four times less often than women. However, this does not transition similarly on the executive level. In a December 2017 study of predominantly male executives, 94 per cent did not believe this is an issue.
Most concerns go unheard; many times because someone is abusing a position of authority, or there are other aspects such as fear of job loss or demotion, refusal to be believed, and humiliation. In most cases, incidents are infrequently communicated to human resources or directly to management. Only 28 per cent of working women in Canada were found to have reported misconduct of this nature.
Recent media attention has simply highlighted what already exists. There is a clear need for workplace sexual harassment prevention and monitoring by employers – both of which are mandated by Ontario law.
Legal implications
Subsection 7(2) of the Ontario Human Rights Code states, "Every person who is an employee has a right to freedom from harassment in the workplace because of sex, sexual orientation, gender identity or gender expression by his or her employer or agent of the employer or by another employee".
As well, Ontario's Occupational Health and Safety Act (OHSA) defines workplace sexual harassment as "engaging in a course of vexatious comment or conduct against a worker in a workplace because of sex, sexual orientation, gender identity or gender expression, where the course of comment or conduct is known or ought reasonably to be known to be unwelcome." The definition includes sexual solicitation or advances where the perpetrator "is in a position to confer, grant or deny a benefit or advancement to the worker."
As more attention has been focused on sexual harassment and the voice of victims in seeking justice, Bill 132 (the Sexual Violence and Harassment Action Plan Act), which came into effect in 2016, amended certain portions of OHSA to expand the definition of workplace harassment to include sexual harassment. As the Act's preamble mentions, all Ontarians have a role to play in stopping sexual violence, sexual harassment, domestic violence and other forms of abuse.
Additional amendments to OHSA now deem employers responsible for all incidents of workplace sexual harassment. As part of broader workplace violence and harassment policies mandated since 2010, employers are required to have their workplace sexual harassment policies stated in writing.
Employers are also required to carry out an appropriate investigation into the complaint. Results of the investigation must be reported in writing to both parties under OHSA. Thorough procedures for incidents or reports of misconduct are expected of employers, and an investigation "must be completed within 90 calendar days or less unless there are extenuating circumstances warranting a longer investigation".
An employer with proper proof the sexual harassment allegations against an employee may be able to dismiss that employee with just cause, and without notice or pay in lieu of notice. In any event, in Ontario, almost any employee can be terminated at any time, no matter the reason, but only with appropriate notice or pay in lieu of notice.
Lastly, employers are responsible for keeping their employees safe. A work environment must support a culture that eliminates fear, threats, and intimidation amongst colleagues. Employers should also educate and train employees on proper conduct while treating violations appropriately according to established discipline procedures. With proper policies set in place, employers should include and communicate the availability of a safe and secure channel for employees to make a complaint.
What's next?

For employees: If you believe that you have been sexually harassed at work, or in the job interview or termination process, contact us for a confidential discussion of the matter, and for more information on how we may assist you.
For employers: If your workplace has not already taken steps to properly deal with sexual harassment, or you are faced with a complaint, contact us today to help you decide your next steps. We can also ensure you have the proper workplace policies and procedures.
We also provide mediation services for all forms of non-unionized workplace disputes, including discrimination and harassment claims.
This and other articles / posts originally appeared on the now defunct Advocate Daily. As expressed in writing by that website's owner, the articles / posts, part of a paid service provided by Advocate Daily, are the intellectual property of the lawyer and/or legal service provider who wrote, or for whom the article / post was written and they are free to use as they wish.
All articles / posts redeployed on Top Lawyers™ are done with the expressed consent of the Canadian lawyers and other professionals mentioned in said article / post.