Lending a Vehicle Opens Owner up to Liability
The Advocate Files: Lending a Vehicle Opens Owner up to Liability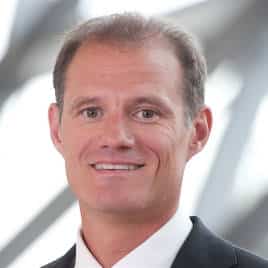 Lending a Vehicle Opens Owner up to Liability
With comment from Ottawa Lawyer – David Hollingsworth
When an owner lends their vehicle to another individual, the responsibility they bear can go far beyond what one may expect, Ottawa personal injury lawyer David Hollingsworth tells CTV News Ottawa.
"Anytime you lend your car to somebody you're not just lending them your car, you're lending them your insurance, and you're potentially putting some of your own assets in jeopardy," he says on the news program. "When you consent to the possession of your vehicle by somebody else, anything that happens thereafter may come back on you. If they get into a serious collision and there's a lawsuit, you're going to be named."
Another issue that arises with vehicle lending is the frequency of the action, Hollingsworth says on the broadcast.
Insurance companies can argue that a driver should have been named on a policy if they're regularly behind the wheel of the vehicle, he notes.
"When in doubt, you should have someone who uses the vehicle regularly added as an insured," says Hollingsworth.
For drivers borrowing a vehicle, Hollingsworth says it's best to confirm both the existence and whereabouts of the insurance information in case of a collision.
As part of the news program, Hollingsworth answered questions from viewers on more than the subject of vehicle lending. He also weighed in on issues related to rental properties; appropriate jurisdictions for lawsuits; the law surrounding snow tires; and the role of executors and estate trustees.
Does this article speak to you? Was it helpful?
The points discussed above are from an Ottawa car accident lawyer that focuses his practice on personal injury and disability law – Including serious injury and death arising from motor vehicle accidents in Ottawa and surrounding areas. If a loved one has had a serious injury from any type of car accident in Ottawa and surrounding regions contact David Hollingsworth for a free, no obligation consultation.
View the profile of this Ottawa MVA lawyer
This and other articles / posts originally appeared on the now defunct advocatedaily.com. As expressed in writing by that website's owner, the articles / posts, part of a paid service provided by Advocate Daily, are the intellectual property of the lawyer and/or legal service provider who wrote, or for whom the article / post was written and they are free to use as they wish.
All articles / posts redeployed on Top Lawyers are done with the expressed consent of the professionals mentioned in said article / post.