Liability in Slip and Falls on Private, Public Properties
The Advocate Files: Personal Injury | Liability in Slip and Falls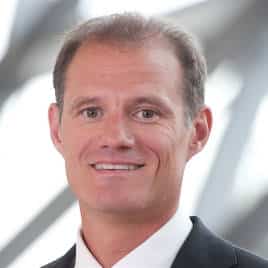 Liability in Slip and Falls on Private, Public Properties
Ottawa personal injury lawyer David Hollingsworth's successful result in a recent case shows that property owners must provide effective signage in order to be found not liable in slip and falls that result in injuries.
In the matter, his client was awarded damages after slipping on a wet floor that was in the process of being mopped, says Hollingsworth, principal of Ottawa Personal Injury Lawyers.
"They put a yellow wet-floor sign down, but we argued it was not visible to the person who ultimately fell and was therefore ineffective," he says. "The whole purpose of a wet-floor sign is to provide people with notice of a hazard. In order to provide proper notice, it has to be effective for the people it's meant to protect."
That burden of proof was not met in a recent case, where a woman sued a property management firm for $2.9 million following a slip and fall at work that resulted in a brain injury, says Hollingsworth. The judge found that the defendants met their duty of care under the Occupiers Liability Act.
Much of the ruling discussed whether the woman's medical conditions were a result of the slip and fall and how much the defendants would owe in damages if they were liable. But the judge ruled that "despite the fact that testing imperfectly accounts for the many different kinds of soles, different gaits, and movement, I find that test results and the opinion of the expert presented by the defendants nonetheless sufficiently reliable considering the circumstances of this case."
When it comes to municipal properties, Hollingsworth says cities have an obligation to maintain safe sidewalks, but if you slip and injure yourself, you have to demonstrate that the municipality is liable and grossly negligent.
"That may mean proving that either they didn't have an adequate policy in place or, if they did, they didn't follow it," he says.
Building owners and tenants have a legal duty to make their premises safe but that duty "requires neither perfection nor unrealistic or impractical precautions against known risks," the judge wrote.
Hollingsworth says people who fall and hurt themselves on city property have 10 days to notify the city of the incident.
"You have to put in writing to the city when and where you fell and that you're considering making a claim," he says. "You have two years to start the lawsuit, but the city has to have the opportunity to inspect and repair the area."
When it comes to injuries sustained on private property, Hollingsworth says homeowners have a legal responsibility to ensure their properties are safe and free from danger.
If someone is injured in that situation, he says, they will have to show the homeowners were negligent and that there's a "foreseeability that there was going to be a hazard."
Property owners who erect pylons or signage in laneways that are snow and ice-covered to alert people that the area is not safe, will likely be found not liable, Hollingsworth says.
"The law protects owners who provide fair and adequate warning that people are entering the area at their own risk," he says. "If someone hops a barrier, they assume certain risks and may be found liable themselves."
Homeowners who don't maintain a safe property and have a claim or multiple claims may find their insurance premiums increase or that they may even be refused insurance coverage, Hollingsworth says.
This and other articles / posts originally appeared on the now defunct advocatedaily.com. As expressed in writing by that website's owner, the articles / posts, part of a paid service provided by Advocate Daily, are the intellectual property of the lawyer and/or legal service provider who wrote, or for whom the article / post was written and they are free to use as they wish.
All articles / posts redeployed on Top Lawyers are done with the expressed consent of the professionals mentioned in said article / post.