Litigation and Settlement Counsel a Perfect Pairing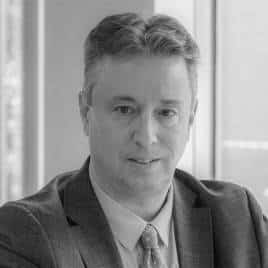 Litigation and Settlement Counsel a Perfect Pairing
Outsourcing settlement discussions to a dedicated lawyer can help litigators who feel talking resolution is a sign of weakness, says Toronto settlement counsel Mitchell Rose.
Rose, founder of Mitchell Rose Professional Corporation, is one of a growing band of settlement counsel: lawyers devoted exclusively to resolving their clients' disputes through negotiation. The lawyers, also sometimes known as dispute resolution counsel, largely stay out of the traditional litigation process, but often work in tandem with litigation counsel handling that side of the file, if necessary.
"Having someone you can rely on as a settlement broker is very attractive for civil litigation lawyers who would rather focus on preparing the case for an eventual hearing," says Rose, a former litigator himself.
There has always been a tension between the dual roles adopted by lawyers advocating for a party to a dispute, he says.
"On the one hand, you're supposed to be the zealous, tough, warrior advocate, but at the same time there's the notion you should be negotiating and advancing settlement," Rose tells us.
Many lawyers struggle to square the two, which require very different skills, he explains. Some litigation counsel will even avoid raising the subject of settlement for fear the opposing side will take it as a sign of the lawyer's weakness, or — just as bad — their case's fragility. Pairing up with settlement counsel allows each to focus on their dominant abilities, Rose says.
With fewer cases making it through to a judge for adjudication, he says lawyers need to embrace creative problem-solving to meet their duties to clients. It's even more of an issue in Ontario, Rose says, where recent changes to the Law Society of Ontario's Rules of Professional Conduct, have, since 2014, required lawyers to "advise and encourage the client to compromise or settle a dispute whenever it is possible to do so on a reasonable basis."
"When fewer than five per cent of cases go to trial, dispute resolution is actually what the litigation process is about in the end," he says. "The idea of someone who specializes in settlement is one that fits with the reality."
Rose, who also practises as a mediator, says he first came across the settlement counsel concept in 2012 during a Harvard course on mediation in Cambridge, Mass. when one of the instructors described the role to him.
"It was like a light suddenly went off because he described how I see myself, and I never knew there was a name for that," Rose says.
On his return to Canada, he got the chance to try the settlement counsel theory in practice when he paired up with litigation-focused colleague, Paul Feldman, on several files.
A few years ago, Rose stopped doing trials altogether and only tends to set foot in court for pre-trials.
"That's where many settlement discussions happen," he says. "I find it very liberating to be doing work that feels like it aligns with my values and skills."
Rose has adopted the settlement counsel model for employment law, neighbour and business disputes, among other areas, and says clients typically approach him first before engaging a litigation lawyer.
While some critics argue that settlement counsel have little use outside of large-value cases, Rose strongly disagrees.
"Bigger cases are often easier to settle because there's so much more to fight over. It's the smaller cases, where every dollar counts, that are toughest," he says. "People might think they are increasing costs by having settlement counsel on a small case, but by having someone dedicated to settlement early on, you can end up saving a whole lot of cost, time and risk."
Rose says the settlement counsel idea has taken off in a few jurisdictions, with Texas and Massachusetts leading the way south of the border. And he's doing his best to make sure Canadians become famiilar with it.
"I'm thinking of gathering together a group of like-minded lawyers in the near future to trade ideas and 'peace-stories,' and further promote the concept," Rose says.
Rose introduced the settlement counsel concept to more Ontario lawyers in March when he co-chaired Osgoode Professional Development's day-long program Successful Settlement 2017: Strategies and Tactics for Civil Litigators. Online viewers can catch up with the session on April 25 when it replays over the web. Rose and Feldman also delivered a paper about settlement counsel at the program, based in part, on their settlement counsel presentation at the 2015 edition of Successful Settlements.
This and other articles / posts originally appeared on the now defunct Advocate Daily. As expressed in writing by that website's owner, the articles / posts, part of a paid service provided by Advocate Daily, are the intellectual property of the lawyer and/or legal service provider who wrote, or for whom the article / post was written and they are free to use as they wish.
All articles / posts redeployed on Top Lawyers™ are done with the expressed consent of the Canadian lawyers and other professionals mentioned in said article / post.