Mediating Business Family Feuds – Family Feuds: Business
The Advocate Files: Mediating Business Family Feuds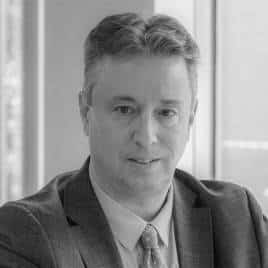 Family Feuds: Business
By Mitchell Rose
– Toronto Mediator and settlement counsel
In the second installment of a three-part series exploring the issues and dynamics of civil claims outside of the area of family law, Toronto mediator and settlement counsel Mitchell Rose examines mediating business family feuds / business disputes.
Toronto mediator and settlement counsel Mitchell Rose says there are a variety of civil claims outside of family law that relatives make against one another but they generally share common factors like high emotions and unresolved conflict.
A major area of conflict where he acts as either settlement counsel or neutral mediator is family business disputes, he says.
"There can be inter-generational issues," says Rose, principal of Mitchell Rose Professional Corporation, a firm that specializes in mediation. "There's often the first generation founder(s) who created the company and then it's handed down to the next generation where there can be squabbles."
He says these types of family business disputes need to be mediated as soon as possible — before a lawsuit is commenced.
"The value of the business can be quickly diluted or destroyed in these scenarios," Rose says. "It's not good for profits, for your customers and the public at large to see the internal fighting.
"To quote Danny Devito in the old film The War of the Roses, 'There is no winning, only degrees of losing.'"
Besides the reputational damage a lawsuit may bring, he notes that ongoing litigation can simply be a distraction from running and growing the business.
"The best thing is to try to get parties to the bargaining table with lawyers and a mediator and attempt to work things out sooner rather than later. When there's a lawsuit, it quickly becomes a money-pit and it becomes public," Rose says.
Much like estate disputes, he says there is unresolved conflict and family dynamics are at play. With that in mind, even the act of launching a lawsuit can be very harmful.
"Everything is much more personal — every single move, word and action. If you start a lawsuit, it may be taken incredibly personally. This isn't your average commercial litigation between two large companies. These disputes are steeped in family history.
"Many times, a person will say things like, 'Well, this is what Dad would have wanted' or 'Mom always loved you more.' There are rivalries and resentments that can go back to childhood," Rose notes.
Resolving family business disputes requires a large amount of focus and accommodations, the right lawyers and an experienced mediator. He says these fights typically have more than two sides so it's crucial that everyone has a seat at the table.
An experienced mediator will hear people out and give them an opportunity to vent, he says.
"They want to tell their story. If a mediator gives them that chance to present and actively listens and they feel as though they got their point across, they are often in a more reasonable frame of mind — particularly if they have good counsel," Rose says. "If you head straight for the numbers, you'll find that the way is often blocked."
That said, if parties are still at an impasse, another alternative to consider is arbitration.
"It's typically private and you can pick your decision-maker. You can't pick your judge, but you can pick your arbitrator, and disagreements about the choice of arbitrator are rare."
Stay tuned for part three where Rose will discuss other types of family feuds: joint-ownership of property and financial disputes and allegations of abuse.
This and other articles / posts originally appeared on the now defunct Advocate Daily. As expressed in writing by that website's owner, the articles / posts, part of a paid service provided by Advocate Daily, are the intellectual property of the lawyer and/or legal service provider who wrote, or for whom the article / post was written and they are free to use as they wish.
All articles / posts redeployed on Top Lawyers™ are done with the expressed consent of the Canadian lawyers and other professionals mentioned in said article / post.