Mediating Family Feuds: Wills and Estates
The Advocate Files: Mediating Will and Estate Family Feuds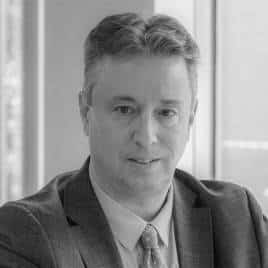 Mediating Will and Estate Family Feuds
By Mitchell Rose
– Toronto Mediator and settlement counsel
In the first installment of a three-part series exploring the issues and dynamics of civil claims outside of the area of family law, Toronto mediator and settlement counsel Mitchell Rose examines estate disputes.
Toronto mediator and settlement counsel Mitchell Rose says there are a variety of civil claims outside of family law that relatives make against one another but they generally share common factors like high emotions and unresolved conflict.
One major area of family conflict where he acts as either settlement counsel or neutral mediator is estates disputes, he says.
There is a range of matters that go beyond will challenges by someone who feels left out of a family member's will. Estate disputes can include dependant relief claims, disagreements over whether a recipient received an asset by way of a gift or as a joint account holder or whether they hold the asset in trust for the estate, caregivers or family members who looked after the testator and weren't paid but promised a bequest, issues with an estate trustee, or clashes between first and second marriage family members.
While there are a number of issues that can come into play, Rose, principal of Mitchell Rose Professional Corporation, says these disputes share several commonalities.
"There can be significant amounts of money or other valuable assets such as land or property that family members are fighting over. What they all share in common is ancient history — grudges or rivalries going back to childhood," he says.
Because of the emotions involved, he says, certain assets — such as businesses, land, cottages, jewelry, etc. — can take on a value that goes far beyond their monetary worth.
"When you're dealing with these kinds of disputes, if you just focus on numbers, it's going to be very difficult to reach a resolution. You have to address people's emotions," Rose says.
"You have to hear people out and let them vent. They want their day in court to tell their story. If you give them that opportunity at mediation and really actively listen so they feel as though they got their point across, they often will be in a more reasonable frame of mind."
If a mediator bypasses the emotions and heads straight for the numbers, not only will parties likely reach an impasse but they may miss out on certain themes or why a particular resentment exists.
"The reasons behind grudges or resentments can actually be helpful for settlement because a party might be unintentionally saying what's really important to them, which may be useful later on when putting a deal together."
While it may feel uncomfortable to have parties in the same room, in most cases controlled conflict should be encouraged rather than avoided, Rose says.
"Of course, there could be private meetings beforehand and if parties are going to come together, there should be some coaching," he notes.
"I've seen people sit in the same room and they get mad at each other but it's very controlled, with the mediator acting as referee. You can't avoid conflict because often that perpetuates the dispute if a party doesn't have any kind of outlet. Then their only outlet is court and that doesn't help anything."
With estates disputes, in particular, Rose says coming to a settlement is in everyone's best interests.
"You have to be careful because it might seem like you're fighting over a large amount of money but legal bills can add up quickly and there may not be much left at the end of the day," he says.
Stay tuned for part two where Rose will offer guidance on how to navigate family business disputes.
This and other articles / posts originally appeared on the now defunct Advocate Daily. As expressed in writing by that website's owner, the articles / posts, part of a paid service provided by Advocate Daily, are the intellectual property of the lawyer and/or legal service provider who wrote, or for whom the article / post was written and they are free to use as they wish.
All articles / posts redeployed on Top Lawyers™ are done with the expressed consent of the Canadian lawyers and other professionals mentioned in said article / post.