Mediation the Key to Uncovering Future Working Relationships
The Advocate Files: Mediation and Settlement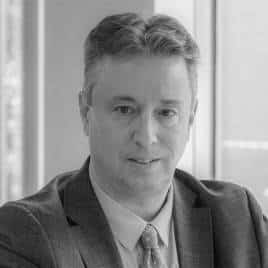 Mediation the Key to Uncovering Future Working Relationships
Mediation can uncover opportunities for a continued working relationship in employer-employee disputes, says Toronto mediator and settlement counsel Mitchell Rose.
"I would say in the vast majority of workplace disputes, we are dealing with an employee who has been terminated, and a hire back, or the continuation of the relationship in any form is highly unlikely nor desirable by either side," says Rose, principal of Mitchell Rose Professional Corporation.
In those cases, the main focus of the dispute — and the mediation — is on the employee's rights and remedies with regard to the termination and the relevant events leading up to it, as well as the employer's defences, Rose says.
"However, in some cases, the parties have determined prior to, or even at, mediation, that some form of a business, employment or quasi-employment relationship is desirable," he says.
"Mediation is a perfect forum to explore this potential form of settlement, and for working out the details and practicalities of a new relationship," says Rose, who mediates a wide variety of civil disputes, including employment and business law.
On occasion, he says participants may think there is no opportunity to work together, but, during the mediation, it becomes apparent that it is the best way of resolving the dispute, even in part.
Rose says the former employee may operate a business or provide a service that could be of use or benefit to the employer.
"The details of the new relationship can form part of the settlement terms. The concept itself can actually help break an impasse with respect to other entitlements that the employee is seeking," he says, pointing to a wrongful dismissal he once mediated where the terminated employee had developed a product the employer was interested in distributing.
"In another matter, there was a desire on behalf of an employer to work with the employee in an independent contractor context," Rose says. "The employee started his own business after the termination and had a unique set of skills, which were of benefit to the employer, but just not in an employee-employer role."
He says in both cases, mediation was essential to uncovering these opportunities for a continued relationship.
"It's unlikely this would have come up or effectively dealt without the assistance of a neutral third party mediator with subject matter experience, and a broad legal background, including business law."
According to Rose, "the mediator presenting and working with the concept of a continued relationship adds a layer of credibility, and helps to rebuild trust in an emotionally-charged situation."
This is the second installment of a three-part series where Rose discusses the benefits of mediation in disputes where there are ongoing relationships that need to be managed quickly and inexpensively. In part three, Rose focuses on business disputes.
To read part one, where Rose talks about mediating neighbour disputes, click here.
Does this article speak to you? Was it helpful?
The points discussed above are from a lawyer that focuses his practice on mediation. If you require a Mediator in Toronto or Southern Ontario or wish to discuss how a mediator can help you, call Mitchell Rose for details.
View the profile of this Leading Mediator in Toronto
This and other articles / posts originally appeared on the now defunct advocatedaily.com. As expressed in writing by that website's owner, the articles / posts, part of a paid service provided by Advocate Daily, are the intellectual property of the lawyer and/or legal service provider who wrote, or for whom the article / post was written and they are free to use as they wish.
All articles / posts redeployed on Top Lawyers are done with the expressed consent of the professionals mentioned in said article / post.