Mitchell Rose Shares His Settlement Secrets
The Advocate Files: Mediation and Settlement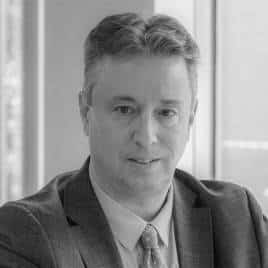 Mitchell Rose Shares His Settlement Secrets
Toronto mediator, lawyer and settlement counsel Mitchell Rose has been sharing the secrets of his success in various places over the past month.
In a piece for ADR Perspectives, he reveals "the secret to settling disputes" is (spoiler alert) "to talk."
"We are social animals, and therefore hardwired for face to face and voice to voice interaction," Rose tells readers of the publication, an arm of the ADR Institute of Canada.
Rose explains that the impersonal nature of letters, email and other communications encourage tough talk that drives parties further from resolution, and encourages practitioners who want to reach a settlement to "pick up the phone and call your opponent."
And in Canadian Lawyer magazine, he lets readers in on certain "secret" legal tools that are useful for promoting early dispute resolution. However, on the flip side, he warns that ignorance of the same rules and legislation can transform them into traps.
The first provision that is not well known, says Rose, founder of Mitchell Rose Professional Corporation, is the duty to settle.
"Most of us are aware of the tension between zealous advocacy and civility. However, did you know about the professional obligation to encourage settlement and to consider the use of alternative dispute resolution?" writes Rose.
As he explains, Rule 3.2-4 of the Law Society of Upper Canada's Rules of Professional Conduct, obliges lawyers to: advise and encourage clients to compromise or settle a dispute whenever possible on a reasonable basis, consider the use of ADR, and discourage them from commencing useless legal proceedings.
This, he says, "comes close to imposing a 'duty to settle' (or, at least, to make reasonable efforts to settle) and to create the right environment for settlement to occur (i.e., through mediation or negotiation)."
As such, says Rose, lawyers should suggest mediation to clients and the other side as early as possible and, at various points of a proceeding, set out for clients the advantages and disadvantages of settling or not settling.
The second "secret" legal tool for promoting early dispute resolution, writes Rose, involves a time out.
According to s. 11 of Ontario's Limitations Act, 2002, "(1) If a person with a claim and a person against whom the claim is made have agreed to have an independent third party resolve the claim or assist them in resolving it, the limitation periods established by ss. 4 and 15 do not run from the date the agreement is made until:(a) the date the claim is resolved; (b) the date the attempted resolution process is terminated; or (c) the date a party terminates or withdraws from the agreement."
As Rose explains, "basic" (s. 4) and "ultimate" (s. 15) limitation periods do not run from the date both sides of a dispute agree to have a mediator assist them in resolution.
"This statutory 'time out' is useful if you act for a plaintiff — but perhaps not if you act for a defendant (or, at least, one should be wary of s. 11 since, as noted above, there is still the 'duty to settle')," he writes.
Finally, Rose says, several North American jurisdictions also have apology legislation — including Ontario's Apology Act, 2009 — although many practitioners seem to not know about its existence and implications and how valuable a settlement tool this can be.
"The key takeaway is that apologizing for a perceived wrong often reduces the likelihood of civil legal proceedings. Even if proceedings ensue, an apology can promote settlement. In any event, an apology (not made when testifying) cannot be used as evidence of fault or liability. Be mindful of this when advising a client who has called you in a panic, during early negotiations and at mediation (where an apology could have dual protection of the Act and confidentiality provisions of a mediation agreement)," writes Rose.
Finally, he says — consider the cost of not apologizing.
"If your clients were aware of this legislation, would they be open to saying 'sorry' instead of potentially incurring the cost and risk of a lawsuit?" says Rose.
This and other articles / posts originally appeared on the now defunct Advocate Daily. As expressed in writing by that website's owner, the articles / posts, part of a paid service provided by Advocate Daily, are the intellectual property of the lawyer and/or legal service provider who wrote, or for whom the article / post was written and they are free to use as they wish.
All articles / posts redeployed on Top Lawyers™ are done with the expressed consent of the Canadian lawyers and other professionals mentioned in said article / post.