Mixed News for Accident Victims in Auto Insurance Reforms
The Advocate Files: Personal Injury | Auto Insurance Reforms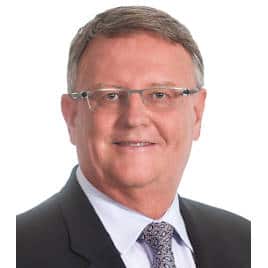 Mixed News for Accident Victims in Auto Insurance Reforms

Auto Insurance Reforms – Small savings on premiums can leave big deficits in care after an accident, says Oakville personal injury lawyer Gary Will.
As part of his first budget, Ontario's Finance Minister Vic Fedeli recently unveiled "Putting Drivers First," the provincial government's plan for auto insurance reform.
"It starts with giving drivers more options when deciding which auto insurance coverage suits their needs, and gives them more control over their rates," Fedeli said during his budget speech at Queen's Park. "We will make it easier and faster for insurance companies to offer drivers new discounts and coverage options that were not previously available."
But Will, managing partner of Will Davidson LLP, retains a healthy dose of skepticism about the proposed changes, saying that many of the budget measures accelerate an existing trend towards reducing premiums "but the trade-off is that you will not have adequate coverage and benefits when you really need help."
"The emphasis seems to be on finding ways to reduce premiums by allowing consumers to customize their policies," he says. "But the problem with letting people add additional coverage for an extra premium payment is that very few opt to do it.
"Until you're in an accident, you never think you're going to need that extra coverage, but for a $50 saving, you may not be doing yourself a favour if you ever need it," says Will, who estimates that fewer than three per cent of his clients take advantage of existing optional coverage.
In fact, he says few accident victims are even aware that they had the option to boost their accident benefit coverage.
"Many brokers fail to explain the optional benefits, and they are going to have to improve in that regard," Will says.
One legislative change proposed by Fedeli would allow drivers to opt for lower rates by providing details on their credit history. Committing to using preferred auto repair and health-care providers designated by insurers could also lead to reduced premiums under the changes.
"Preferred auto repair shops are one thing, but if people blindly agree to a lower premium in return for attending an insurer's preferred health-care provider, you have to wonder about the consequences," Will says. "Is that provider going to be more interested in giving you the best care and treatment or saving the insurer money? I would say it's the latter, which is a real problem.
"There's an enormous conflict there, and we have to figure out some safeguards for consumers whose doctors say they require certain care, but the health-care provider selected by the insurer disagrees," he says.
Despite his concerns, Will is unequivocal in his praise for the provincial government's promise to restore the $2-million limit on benefits for catastrophically impaired accident victims under the Statutory Accident Benefits Schedule (SABS).
In June 2016, the combined limit for attendant care and medical rehabilitation services available under the SABS for those whose injuries were designated catastrophic was halved to $1 million, but the changes will restore the old limit.
"This is a great move and probably the first time in the last 30 years that a legislative change has occurred in favour of injured accident victims," Will says.
This and other articles / posts originally appeared on the now defunct advocatedaily.com. As expressed in writing by that website's owner, the articles / posts, part of a paid service provided by Advocate Daily, are the intellectual property of the lawyer and/or legal service provider who wrote, or for whom the article / post was written and they are free to use as they wish.
All articles / posts redeployed on Top Lawyers are done with the expressed consent of the professionals mentioned in said article / post.