Municipal Liability: Cities Responsible for Sufficient Lighting in Busy Intersections
The Advocate Files: Personal Injury Law | Municipal Liability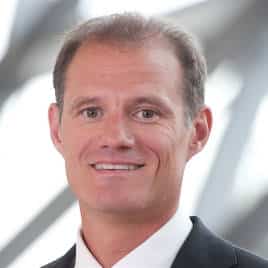 Municipal Liability: Cities Responsible for Sufficient Lighting in Busy Intersections
Municipal Liability in pedestrian and auto accidents – Municipalities are required to maintain adequate lighting in high-traffic areas and could be liable for accidents resulting from poor illumination, says Ottawa personal injury lawyer David Hollingsworth.
"The minimum lighting standards exist for a good reason," Hollingsworth, principal of Ottawa Personal Injury Lawyers, tells Top Lawyers.
The family of a girl who was killed in December while crossing a street in Mississauga is suing the city, alleging it and others were at fault for inadequate lighting, which they claim contributed to the collision.
The teenager and her boyfriend were crossing the street on an amber light and the walk sign hadn't yet lit up when a car struck her, reports the Toronto Star.
Her family maintains that poor lighting played a role in her death. Their $4-million suit accuses the municipality, Peel Region, the utility company responsible for the street lighting and the driver of negligence, the newspaper goes on to report.
Hollingsworth says while municipalities cannot be expected to line rural roads with streetlights, there are regulations that require busy city intersections to be well lit.
"If the allegations in this case are true — and the area in question had several streetlights that were not functioning such that the available lighting was inadequate — the municipality may be partially liable," he says. The Minimum Maintenance Standards for Municipal Highways (MMSMH) regulation under the Municipal Act governs Ontario municipalities in relation to lighting. The MMSMH sets out when municipalities must inspect and repair luminaires."

"If a certain amount of luminaires are not functioning the municipality must repair them within a certain period of time," Hollingsworth says.
By way of example, he points to a Class 1 highway where lighting must be repaired within seven days after the municipality becomes aware it is not functioning. However, that period is extended to 14 days for highways that are Class 5.
The behaviour of the person who is hit also comes into play. But it's up to the driver to prove that some blame may lie elsewhere.
"In Ontario when a pedestrian is involved in a motor vehicle accident there is a reverse onus of proof. In other words, the operator of the vehicle must establish that they were not responsible for the accident," he says.
"There would have to be compelling evidence for a court to find a pedestrian liable, although liability can be split among various parties."
Since the accident in Mississauga, the speed limit was reduced from 70 km/h to 60, although speed was not considered a factor in the crash, according to police.
This and other articles / posts originally appeared on the now defunct advocatedaily.com. As expressed in writing by that website's owner, the articles / posts, part of a paid service provided by Advocate Daily, are the intellectual property of the lawyer and/or legal service provider who wrote, or for whom the article / post was written and they are free to use as they wish.
All articles / posts redeployed on Top Lawyers are done with the expressed consent of the professionals mentioned in said article / post.