Nixing Time Limits a 'Small Victory' for Sex Assault Survivors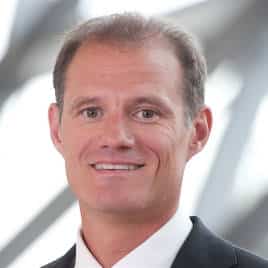 Nixing Time Limits a 'Small Victory' for Sex Assault Survivors
With comment from Ottawa Accident Lawyer – David Hollingsworth
Ontario's decision to eliminate time limits for launching sexual assault lawsuits is overdue and marks "a small victory for survivors," says Ottawa personal injury lawyer David Hollingsworth.
"Advocates for victims of sexual assault have been calling for updated legislation for many years and it appears the Ontario government finally responded," says Hollingsworth, principal of Ottawa Personal Injury Lawyers.
As part of Bill 132, designed to support victims of sexual assault and violence, changes were made to the Limitations Act to remove time limits for sexual assault, Hollingsworth tells us.
"With respect to the Limitations Act, 2002, the Bill 132 amendment provides that no limitation period applies to civil claims based on a sexual assault or any other misconduct of a sexual nature," Hollingsworth says.
Before the change, those suing often had to prove they weren't able to start the proceeding at the court-appointed time, Hollingsworth says.
"Defence counsel would often raise s.10, alleging that a plaintiff's claim was barred since it was not advanced in time," Hollingsworth says. "Courts were fairly lenient with victims of sexual assault – although it was another unpleasant inquisition that victims had to go through."
Hollingsworth says the change has had an impact on his practice.
"We have several cases where defence counsel have pleaded s. 10 of the Limitations Act alleging that our clients did not advance their claims in time," Hollingsworth says.
"While a s.10 defence would not always hold up in court, our clients still had to experience rigorous examinations under oath where defence counsel would try to obtain ammunition to support their defence."
The prospect of that examination can intimidate people who "are already reluctant to advance their meritorious claim," Hollingsworth says.
Bill 132 changed several other laws, including the Compensation for Victims of Crime Act. That Act establishes the Criminal Injuries Compensation Board (CICB) which can provide compensation for victims of crime, including expenses, financial losses and pain and suffering, Hollingsworth says.
"Bill 132 eliminates the two-year time limit for applying," Hollingsworth says. "Prior to Bill 132, an application had to be made within two years of the incident, although the CICB was fairly lenient in granting extensions."
Victims of sexual assault "no longer have to explain and provide reasons why the CICB application was delayed," Hollingsworth says.
Both amendments are retroactive and came into force March 8. A claim can be brought forward at any time regardless of when the incident occurred, he says.
This and other articles / posts originally appeared on the now defunct advocatedaily.com. As expressed in writing by that website's owner, the articles / posts, part of a paid service provided by Advocate Daily, are the intellectual property of the lawyer and/or legal service provider who wrote, or for whom the article / post was written and they are free to use as they wish.
All articles / posts redeployed on Top Lawyers are done with the expressed consent of the professionals mentioned in said article / post.