Online Portal Would Expand Accountability: Cahill
The Advocate Files: Personal Injury | Medical Malpractice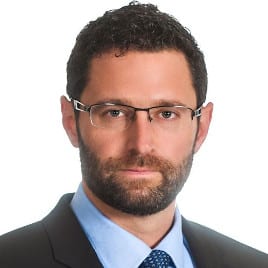 `
Online Portal Would Expand Accountability
Comment by: Paul Cahill – Toronto Personal Injury Lawyer at Will Davidson LLP.
Allowing patients to access their online medical records would broaden health knowledge while increasing physician accountability, says Toronto medical malpractice lawyer Paul Cahill.
"We know from handling medical malpractice claims that sometimes abnormal tests can fall through the cracks, for administrative reasons or otherwise," says Cahill, a partner with Will Davidson LLP. "When this happens, medical errors can lead to serious consequences for patients."
If a person could immediately view their test results and raise questions or concerns, it may prevent potentially problematic issues — such as a flagged diagnostic imaging test — from being missed or ignored, Cahill tells Top Lawyers.
Similarly, a widely available "patient portal" would also put more responsibility in the hands of individuals in managing their own health care, he adds.
Patient records are already legally available to a patient, but a commentary recently published in the Canadian Medical Association Journal (CMAJ) is pressing for centralized access to electronic medical records — something that should be mandated by provincial governments, the CBC reports.
The authors, two Toronto doctors, argue for a commitment to "health information transparency" and for records to include a physician's "cumulative patient profile," at a minimum, the article says.
These profiles include facts such as allergies, previous surgeries and family medical history, Cahill says.
Some Toronto hospitals already have portals available to patients and Cahill fully supports broader access to include more records.
"It would include enough information that patients would have a good understanding of their medical history and current medical issues," he says.
Including the details of test results — such as mammograms, colonoscopies, or even simple blood work — would provide patients with a greater knowledge and control over their health, says Cahill.
"When patients know there's an abnormal finding on CT scan, they're obviously going to be interested in following up with their doctor to get more information and to find out what happens next," he says.
From a legal perspective, not only could patients keep a closer eye on their results — and question any inconsistencies — but they also have the chance to correct any mistakes they see, long before a case goes to litigation, Cahill says.
"If there is inconsistency in the medical records, it can undermine a patient's credibility in court," he says.
If physician reports include slightly different versions of what happened during a slip-and-fall case, for example, it may raise questions on how the accident happened, which can hurt the plaintiff, explains Cahill.
"A patient may see their doctor wrote they slipped and fell on a sidewalk in Toronto, when in fact they tripped and fell on a sidewalk in Mississauga," he says.
"If they could immediately correct those mistakes, which are certainly important in the context of litigation, it could help in a potential lawsuit," Cahill says.
There are downsides, however. For instance, Cahill suspects many doctors would argue against allowing patients to rush to draw dire conclusions about their health based on a test result before they have the chance to have a doctor explain them in proper context. A patient may also have trouble understanding medical jargon.
Another issue to consider is privacy, he adds. Paper files may be safely kept in a hospital storage facility, while online records could be hacked or accessed by someone who gets their hands on the patient's password.
"That's a concern, but through security measures and reasonable precautions, it can be minimized," Cahill says.
In the end, he expects most doctors would endorse a transition to online access, but such an overhaul would require new software for a central system — a process likely to cause some headaches.
Legislating the change is probably the best way for the online portal to come to fruition, says Cahill.
"Many physicians are likely used to charting on paper and it may be a difficult change after doing it a certain way for 30 or 40 years. It would probably have to be mandated over a period of time," he says.
This and other articles / posts originally appeared on the now defunct advocatedaily.com. As expressed in writing by that website's owner, the articles / posts, part of a paid service provided by Advocate Daily, are the intellectual property of the lawyer and/or legal service provider who wrote, or for whom the article / post was written and they are free to use as they wish.
All articles / posts redeployed on Top Lawyers are done with the expressed consent of the professionals mentioned in said article / post.