Planting the 'Seed of Safety' in Winter Sports
The Advocate Files: Personal Injury | Planting the 'Seed of Safety' in Winter Sports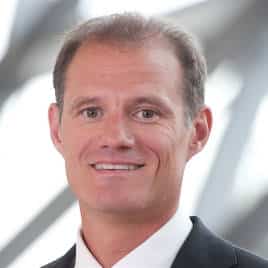 Planting the 'Seed of Safety' in Winter Sports
With tobogganing season in full swing, it's imperative that parents teach their children about the inherent risks and the importance of safety, says Ottawa personal injury lawyer David Hollingsworth.
The first step in ensuring everyone stays safe while having winter fun is prevention, says Hollingsworth, principal of Ottawa Personal Injury Lawyers.
When his 11-year-old son joined friends for a trip to the hills, Hollingsworth says he saw one kid standing on a toboggan while the rest "were taking runs at him trying to knock him off."
"The idea for them when they go tobogganing is to find the iciest hill they can, push somebody down and knock them off, and the harder you hit them, the better," he says.
But winter fun can quickly turn tragic as a Calgary teen discovered in 2016 when he hit a patch of ice and crashed head-on with a pole, rendering him paralyzed.
Hollingsworth says there are a few simple things parents can do to keep children safe when they hit the hills:
For children under 10, parental supervision is a must, he says.
Everyone, young and old, should ensure they're wearing appropriate safety gear, such as a helmet, Hollingsworth says.
"The hills that children slide down should not be too steep or near a parking lot or a roadway, and have an area long enough for the toboggan to come to a safe stop," he says. "The hill should not be near any trees, fences or water, such as a pond or stream."
It's also a good idea to slide during daylight hours, so any hazards are clearly visible, Hollingsworth adds.
Children should dress in warm, waterproof winter clothing to prevent frostbite, he says.
"But be wary of any loose-fitting items, such as a scarf that could get caught on something," Hollingsworth says.
People often take calculated risks when tobogganing, and as a parent, you have to get into the mindset of an 11-year old boy, for example, figure what they might want to do on the hills, and then tell them to dial it back, he says.
Hollingsworth says he tells children to wear helmets, and not to engage in any roughhousing on the slopes or stand on toboggans.
"If they listened to one, two or hopefully three of those things, I've sort of done my job as a parent to just plant the seed of safety," he says.
This and other articles / posts originally appeared on the now defunct advocatedaily.com. As expressed in writing by that website's owner, the articles / posts, part of a paid service provided by Advocate Daily, are the intellectual property of the lawyer and/or legal service provider who wrote, or for whom the article / post was written and they are free to use as they wish.
All articles / posts redeployed on Top Lawyers are done with the expressed consent of the professionals mentioned in said article / post.