Problem Solver Rose Finds his Calling in Mediation
The Advocate Files: Mediation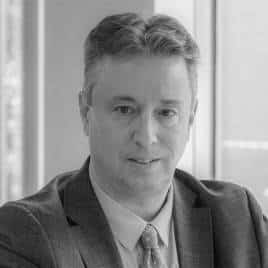 Problem Solver Rose Finds his Calling in Mediation
By Mitchell Rose
– Toronto Mediator and Settlement Counsel
Solving problems is a passion for Toronto mediator and lawyer Mitchell Rose.
With an avid interest in clinical psychology dating back to his undergraduate days, Rose considered advancing his studies in that area before eventually deciding that a law degree would better suit his aims.
"I've always been interested in helping people to solve their problems, and that aspect of the law really appealed to me," Rose tells us.
And it was for the same reason that he found himself drawn towards mediation, first as counsel, and later as a mediator himself. The launch of mandatory mediation in Toronto beginning in the 1990s gave Rose plenty of exposure to the method of alternative dispute resolution of civil cases in the early years of his legal practice.
"I really enjoyed it," Rose says. "While I also enjoyed going to court and related activities, like discoveries, motions and appeals, as time passed, I realized that I was more interested in the negotiation and resolution aspect of legal disputes."
In the early 2000s, Rose started taking mediation training courses and began offering his services as a mediator. In 2012, he enrolled in the five-day Harvard course in mediating disputes in Cambridge, Mass., and has since received the designation of Chartered Mediator from the ADR Institute of Canada. He later became a Fellow of the International Academy of Mediators, and is an avid writer and speaker on ADR and mediation related topics. Rose was also interviewed twice for CBC Radio on the topic of mediating neighbour disputes, an area he has developed a niche practice in.
Over the years, he has developed a hybrid style of mediation which blends together elements from interest-based and evaluative mediation — two of the major models employed by professionals in the field.
Rose helps settle disputes involving employment law, estates litigation, construction law and neighbour disputes, among others. He also practices law, but primarily as settlement counsel. "In this role, which complements my mediation practice, I'm an advocate who focuses on negotiated resolutions for clients to avoid the cost and toxicity of the litigation process," Rose says.
The firm's North York office is in extremely familiar surroundings for Rose, who grew up nearby.
"I've traveled the world, but somehow I ended up right back where I started," he says.
Rose currently sits on the board of the ADR Institute of Ontario and is a member of the executive committee of the Ontario Bar Association's alternative dispute resolution section.
"I'm very involved in creating, and participating in, continuing education programs for lawyers," he says. "I really enjoy educating lawyers and paralegals to help them become more effective advocates."
This and other articles / posts originally appeared on the now defunct Advocate Daily. As expressed in writing by that website's owner, the articles / posts, part of a paid service provided by Advocate Daily, are the intellectual property of the lawyer and/or legal service provider who wrote, or for whom the article / post was written and they are free to use as they wish.
All articles / posts redeployed on Top Lawyers™ are done with the expressed consent of the Canadian lawyers and other professionals mentioned in said article / post.