Product Liability an Emerging Area of Law: Will
The Advocate Files: Personal Injury | Product Liability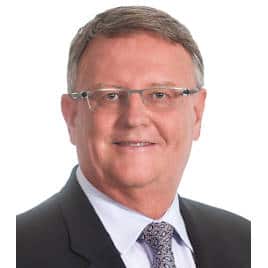 Product Liability an Emerging Area of Law
The development of class-action law in Canada has spurred an explosion in product liability cases, says Toronto personal injury lawyer Gary Will.
While these types of claims — which involve plaintiffs seeking recourse for injuries sustained as a result of defective products — have a long history in American courts, Will, managing partner of Will Davidson LLP, says they were rarely litigated in Canada before 1995.
"The main reason they have started to take off is the introduction of class proceedings legislation, which allows for these cases to be litigated in an efficient way, by multiple plaintiffs who have all suffered the same harm," he says.
The range of products subject to a claim is extensive, says Will, but pharmaceuticals and medical devices are among the most frequently litigated.
Whatever the subject matter, he says there are three key questions at the heart of any product liability case:
What did the manufacturer know about the adverse health impact of its product?
When did they know it?
What did they do in response to that knowledge?
Whenever a client approaches his firm, Will and his team begin researching the products themselves, as well as the actions by the manufacturer's key personnel during the various stages of development that go into bringing a drug or medical device to market.
"When you're talking about a pharmaceutical case, these products are sometimes put on the market before there have been many clinical trials, so manufacturers may learn about adverse effects from a number of sources after they've started selling the products," he says.
The information sometimes comes from harmed customers, from prescribing doctors or regulators such as Health Canada, Will says. Meanwhile, the global nature of the pharmaceutical industry means parent or sister companies operating in other countries could become aware of potential problems before the Canadian subsidiary.
"They may learn additional information as times goes on, and what becomes critical is how they act after learning about adverse health impacts," he says.
In the event that a business is tempted to cover up problems or go on the counter-attack in an attempt to discredit accusers, Will says punitive damages could come into play when the matter is ultimately tried in court.
"There are numerous instances, particularly in the U.S., where the evidence demonstrates that a manufacturer knew about adverse health impacts going back years and even decades," he says. "Now the evidence is being called at trial, and supporting significant punitive damage claims."
This and other articles / posts originally appeared on the now defunct advocatedaily.com. As expressed in writing by that website's owner, the articles / posts, part of a paid service provided by Advocate Daily, are the intellectual property of the lawyer and/or legal service provider who wrote, or for whom the article / post was written and they are free to use as they wish.
All articles / posts redeployed on Top Lawyers are done with the expressed consent of the professionals mentioned in said article / post.