'Put the Phone Away' – Distracted Driving is a Deadly Habit
The Advocate Files: Personal Injury Law | Distracted Driving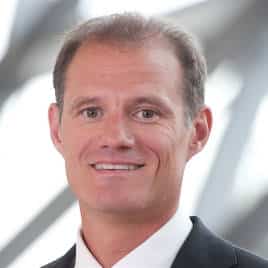 'Put the Phone Away' – Distracted Driving is a Deadly Habit
Distracted Driving – A growing dependence on mobile devices and a proliferation of technology in vehicles is helping to make distracted driving the leading cause of death on Ontario highways, says Ottawa personal injury lawyer David Hollingsworth.
"We are becoming increasingly dependent on these devices. As a result, people spend more time looking at their cellphones — and are less focused on their surroundings," says Hollingsworth, principal of Ottawa Personal Injury Lawyers. "It is not only drivers. Pedestrians walking while texting, among other things, pose a danger not only to themselves but also to bicyclists, other pedestrians, and motorists, as drivers may be forced to take evasive measures to avoid these distracted pedestrians which then creates another hazard."
The Ontario Provincial Police recently wrapped up a distracted driving awareness campaign, educating drivers about what it considers the most life-threatening behaviour on the roads.
According to figures reported on the OPP's website, 2016 marked the fourth consecutive year that distracted driving caused more deaths than anything else. In total, 65 people died in OPP-investigated collisions in 2016 in which an inattentive driver was either a contributing factor or the primary cause of the death. The same year, the OPP reports there were 55 speed-related, 53 seatbelt-related, and 45 alcohol-related deaths.
Hollingsworth tells Top Lawyers that distracted driving continues to be an issue, despite being illegal.
"We have to remember that there are many sources of distractions. For example, interiors of vehicles are becoming more and more capable and complex," he says. "Screens in vehicles are getting larger, people are still adapting to changing technology."
While people who are caught texting or talking on the phone while driving face a fine of $400 and three demerit points, the offence can be challenging to enforce.
"It is fairly subjective and I expect it is reasonably difficult to establish that a driver was distracted beyond a reasonable doubt," says Hollingsworth, who adds it would be interesting to compare the number of people charged under the new law to the number of convictions.
Still, Hollingsworth says he doesn't believe raising fines is the answer.
"I am not convinced there is a link between heightened fines and deterring the behaviour," he says. "I think education is important and people should speak out to deter this type of behaviour.
"If you are travelling with peers who are using their mobile while operating a vehicle you should educate and curb the behaviour. Defensive driving techniques should also be encouraged to educate people on how to avoid distracted drivers."
Hollingsworth says it is important for drivers to always remain aware of their surroundings, monitoring the behaviour of others on the road.
"Put the phone away," he says. "We have become so accustomed to handling our phones that grabbing it can become a habit. If you need it for GPS services, enter the destination before you start driving, put it on a stand, and leave it. Simply picking up a phone while driving — which includes being stopped at a red light — can trigger a charge, he says.
Does this article speak to you? Was it helpful?
The points discussed above are from an Ottawa personal injury lawyer that focuses his practice on personal injury and disability law – Including serious injury and death arising from distracted driving accidents in Ottawa and surrounding areas. If a loved one has had a serious injury from any type of car accident in Ottawa and surrounding regions contact David Hollingsworth for a free, no obligation consultation.
View the profile of this Ottawa injury lawyer
This and other articles / posts originally appeared on the now defunct advocatedaily.com. As expressed in writing by that website's owner, the articles / posts, part of a paid service provided by Advocate Daily, are the intellectual property of the lawyer and/or legal service provider who wrote, or for whom the article / post was written and they are free to use as they wish.
All articles / posts redeployed on Top Lawyers are done with the expressed consent of the professionals mentioned in said article / post.