Revisiting 'Goal-utions' Useful for Mediators
The Advocate Files: Mediators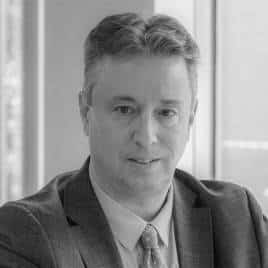 Resolutions vs 'Goal-utions' Useful for Mediators
By Mitchell Rose
– Toronto Mediator and Settlement Counsel
New Year's resolutions are made to be revisited, even if they are not technically "resolutions," says Toronto mediator, lawyer and settlement counsel Mitchell Rose, who looks back on some of his 2016 goals in a light hearted article in Canadian Lawyer magazine.
Although he argued in January 2016 that goals — or "goal-utions" — are superior to resolutions, Rose, principal of Mitchell Rose Professional Corporation, says much has changed, and much has stayed the same over the last year — and he may have been naïve at the time when it came to the differences between resolutions, goals and hybrid versions of the two.
As Rose wrote last year, although motivation and behaviour experts say it is better to set realistic goals than to make resolutions, "resolutions are grand pronouncements and, frankly, people like making and hearing them, otherwise we would stop. As a mediator, I also like the word 'resolution' since mediation is a form of alternative dispute resolution . . . It's just that New Year's resolutions aren't particularly useful."
In 2016, Rose instead suggested the "Post-New Year's goal-ution" — a combination of the best of resolutions and goals.
Revisiting a few of his 'goal-utions' for last year, Rose says he vowed to stop using the expression "It's an accommodation, not a compromise" in mediation.
However, in 2017, he explains, "I now believe that it is impossible to avoid the word "compromise." Further, a refusal to compromise is overrated and over-romanticized."
Last year, Rose also planned to "stop replying to questions about what I think a judge would do if the case went to trial by stating 'it depends.' Instead, he hoped to adopt alternative answers such as 'there are many things a judge might do' or 'nobody knows how a particular judge on a particular day might rule on a particular case,' he explains.
"However, a mediator should always refrain from sarcastically retorting 'why don't you go to trial and find out what a judge will do?' This could be viewed as counter-productive in some circles," says Rose.
Looking back, Rose says "I am proud that I never told a mediation participant to go to trial."
In 2016, Rose also hoped to try to "avoid telling too many war-stories during my mediations," he writes.
"By 'war-stories' I mean recounting past experiences, on a strictly anonymous basis, for educational purposes to help a party in conflict make a wise decision. Telling multiple war-stories should be the exclusive domain of the parties' lawyers as lawyers love telling them. In any event, anything so bellicose may not be useful when trying to make peace."
In the last year, he says, "I limited the stories and I now think of them as 'peace stories.'"
Like Seinfeld's George Constanza, or the Stoics, who are back in vogue, Rose says he "discovered the value of doing the opposite of my normal inclination."
This and other articles / posts originally appeared on the now defunct Advocate Daily. As expressed in writing by that website's owner, the articles / posts, part of a paid service provided by Advocate Daily, are the intellectual property of the lawyer and/or legal service provider who wrote, or for whom the article / post was written and they are free to use as they wish.
All articles / posts redeployed on Top Lawyers™ are done with the expressed consent of the Canadian lawyers and other professionals mentioned in said article / post.