Rose Creates CPD Program to Address Mediation Advocacy
The Advocate Files: Mediation and Settlement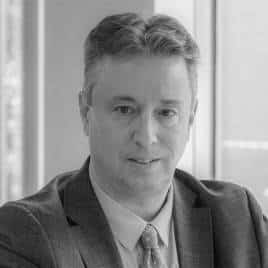 Rose Creates CPD Program to Address Mediation Advocacy
Inspired by his passion for writing and speaking on the topic of mediation advocacy, Toronto mediator and settlement counsel Mitchell Rose has created an innovative and interactive continuing professional development (CPD) program to share some practical tips and best practices.
The Law Society of Ontario (LSO) accredited program, "Excelling at Mediation Advocacy: A Master Class for Junior to Mid-Career Lawyers," is a 1.5-hour program available in person or via webcast.
Rose, principal of Mitchell Rose Professional Corporation, has been a mediator since 2007 and a civil litigator turned settlement counsel for more than 20 years but says his interest in writing and speaking about mediation advocacy was sparked by a satirical column he wrote for Canadian Lawyer in 2013.
"I still receive comments and requests to republish it from around the world — more than five years later," he says.
Since then, Rose has blogged, written for various legal and ADR publications, and presented/co-chaired mediation and mediation advocacy programs for the Ontario Bar Association, Osgoode Professional Development, the Toronto Lawyers Association, and the Ontario Paralegal Association.
"At some of these speaking engagements, junior and mid-career lawyers would often tell me that they wish there were more courses about how to handle a mediation as a lawyer,'" he says. "Mediation advocacy is fundamentally different from the kind of advocacy you need for court or examinations for discovery."
Rose's program covers 40 tips for excelling at mediation advocacy and topics such as:
the hidden dangers lurking in mediation agreements — and what to do about them
how to effectively prepare for mediation, including what should and should not go into a mediation brief
properly managing your client's expectations, while still being a fierce advocate
neutralizing personal attacks and bullies
when to stay and when to walk away
how to get more out of your mediator
In an effort to keep the program as accessible as possible, Rose will present in-person to groups at law firms or via live webinar for virtual firms or those outside of Southern Ontario.
"I also want to accommodate very small firms and solo practitioners by organizing live, small-group programs to be held at our offices or by webinar," he says.
Rose says he can customize the program in order to address different practice areas and types of civil matters, including employment law, insurance, commercial litigation, estates and neighbour/land disputes.
"I am excited about this project and sharing what I have learned over the years with newer members of the profession," he says. "I already have several bookings over the next few months, including outside Toronto."
The new year is a great time to get a head-start on the LSO's CPD requirements, and Rose's course qualifies for .75 professionalism hours and up to .75 substantive hours.
"It's a low investment of time for participants — an hour and a half including questions — and I pack a great deal of practical knowledge and tips into that session. There's also a brief role-play exercise."
Does this article speak to you? Was it helpful?
The points discussed above are from a lawyer that focuses his practice on mediation. If you require a Mediator in Toronto or Southern Ontario or wish to discuss how a mediator can help you, call Mitchell Rose for details.
View the profile of this Leading Mediator in Toronto
This and other articles / posts originally appeared on the now defunct advocatedaily.com. As expressed in writing by that website's owner, the articles / posts, part of a paid service provided by Advocate Daily, are the intellectual property of the lawyer and/or legal service provider who wrote, or for whom the article / post was written and they are free to use as they wish.
All articles / posts redeployed on Top Lawyers™ are done with the expressed consent of the Canadian lawyers and other professionals mentioned in said article / post.