Rose Launches Virtual, Flexible ADR Practice
The Advocate Files: Mediation and Settlement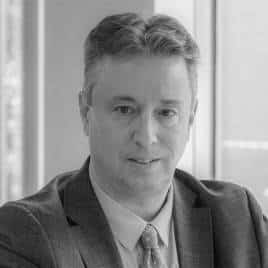 Rose Launches Virtual, Flexible ADR Practice
Toronto mediator and lawyer Mitchell Rose is launching a one-stop-shop for mediation and settlement counsel services — under the banners of Rose Dispute Resolution and Mitchell Rose Law — to provide effective, adaptable and creative legal solutions.
Working as a mediator since 2007 for a wide variety of civil disputes, Rose's passion for ADR has only increased over time. He still plans to practise law, which he has done since 1995, although he will be focused on the resolution of employment law, neighbour and land disputes and business conflicts.
Rose recently created an innovative and interactive continuing professional development program to share some hands-on tips and best practices, and he will also continue to provide consulting and training services.
To keep his services as accessible as possible, Rose's new practice will be both virtual and flexible.
"The firm is both tech-forward and client-centred," said Mitchell.
With lower overhead comes increased versatility, Rose says.
"I will still have a presence in North York, but I tend not to meet with clients on-site anyway. Employers, for example, often want to meet at their workplace while employees prefer to meet by phone or video conference. In neighbour disputes, typically the first meeting takes place on-site so counsel can actually see what is at issue," he says.
"It's important to me to maintain a presence in the area where I have practiced for 20 years, but I'm also happy to travel," he says. "For mediations and arbitrations, I will travel anywhere in Southern Ontario. I am also a proponent of flexible start times, including early mornings, evenings and weekends."
Phone and video conferencing meetings are available, and for clients who prefer to meet in person, Rose has office space at Sheppard Avenue and Yonge Street.
In addition to his Bachelor of Laws from Osgoode Hall Law School, Rose has received certificates in mediating disputes from the Harvard Negotiation Institute at Harvard Law School and in ADR from the University of Windsor. He was called to the Ontario Bar in 1995 and has appeared before all levels of court and tribunals in Ontario. In 2014, Rose transformed his busy litigation practice into a settlement counsel role to complement his growing interest in mediation.
The beginning of this new chapter ends his tenure as a partner with Stancer Gossin Rose LLP, where he practised for more than 20 years.
"I'm grateful for the friendships and collegiality as well as the support with my new endeavour," Rose says.
Does this article speak to you? Was it helpful?
The points discussed above are from a lawyer that focuses his practice on mediation. If you require a Mediator in Toronto or Southern Ontario or wish to discuss how a mediator can help you, call Mitchell Rose for details.
View the profile of this Leading Mediator in Toronto
This and other articles / posts originally appeared on the now defunct advocatedaily.com. As expressed in writing by that website's owner, the articles / posts, part of a paid service provided by Advocate Daily, are the intellectual property of the lawyer and/or legal service provider who wrote, or for whom the article / post was written and they are free to use as they wish.
All articles / posts redeployed on Top Lawyers are done with the expressed consent of the professionals mentioned in said article / post.